Find Big discount for Fish and Aquatic products here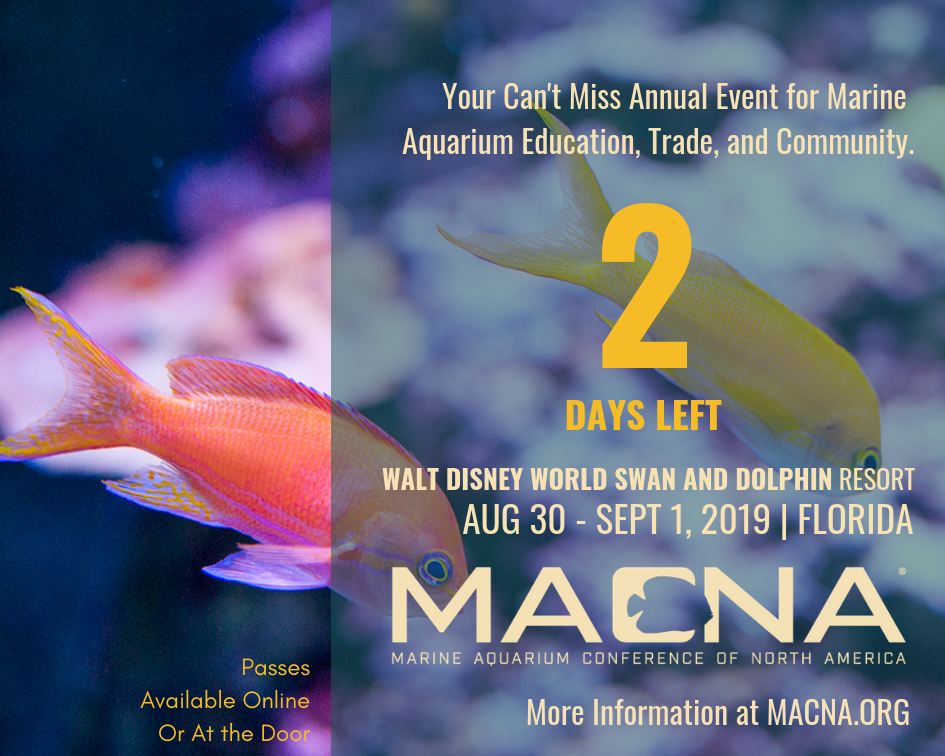 MASNA Programs that run at MACNA:
3/3: The MASNA Scientific Poster Session. The MASNA Scientific Poster Session allows for advanced aquarists, undergraduates, graduate students, and scientists to share their scientific posters on their current or past marine aquarium related research projects with the MACNA attendees and exhibitors. This includes submissions from hobbyists that would be seen as advanced aquarists. Posters will be judged by a committee consisting of general hobbyists, and scientists. Prizes will be awarded for posters in each of the three following categories: general hobbyists, undergraduate students, and graduate students. More information here.
Find Big discount for Fish and Aquatic products here