Find Big discount for Fish and Aquatic products here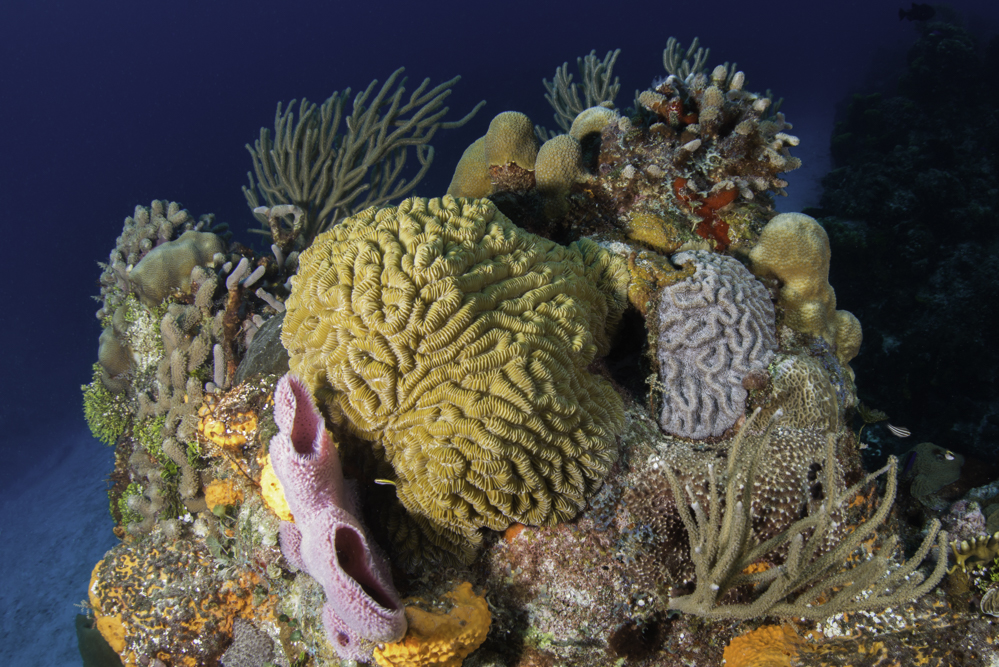 I've been revisiting some of my underwater shoots and completing the usual tidying up and deletion of images that are just not worth keeping: it's easy to fill a hard drive these days, with cameras that provide megapixel counts in the many millions. Sorting through my files has also given me the chance to look over some of the ones I really enjoyed taking and viewing, so here's a few from a trip back in 2015 to Cozumel.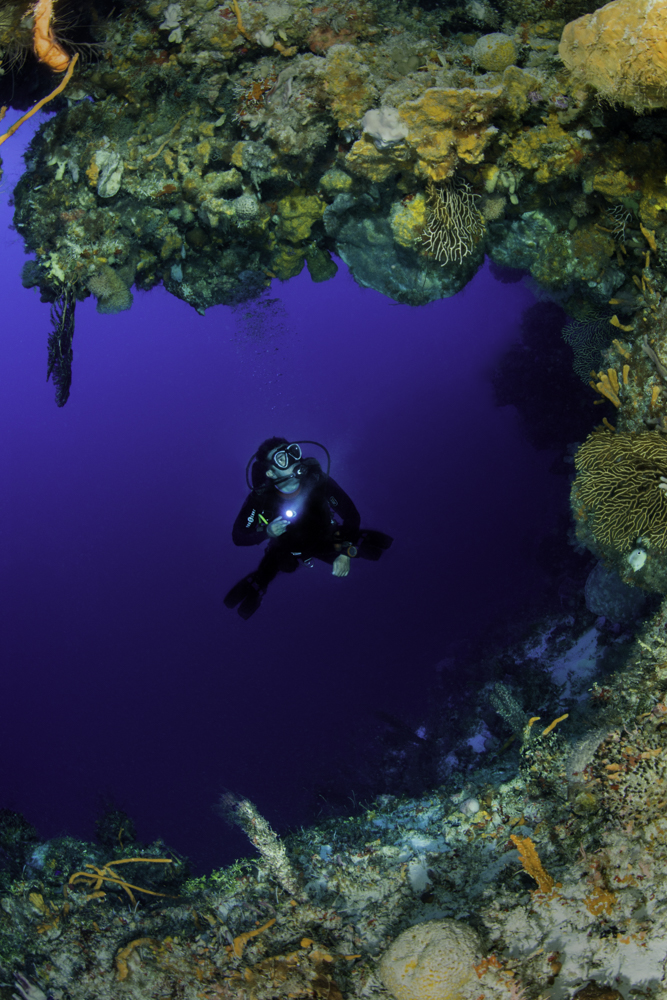 This was my first encounter with the Mesoamerican reef system. My first impression was of a reef that hosted far more sponges, from barrels to encrusting species than I had ever seen before. In the shot above, taken at around forty metres, the walls of this cave are literally alive with sponges and other filter feeding life, the dive guide was kind enough to pose for me.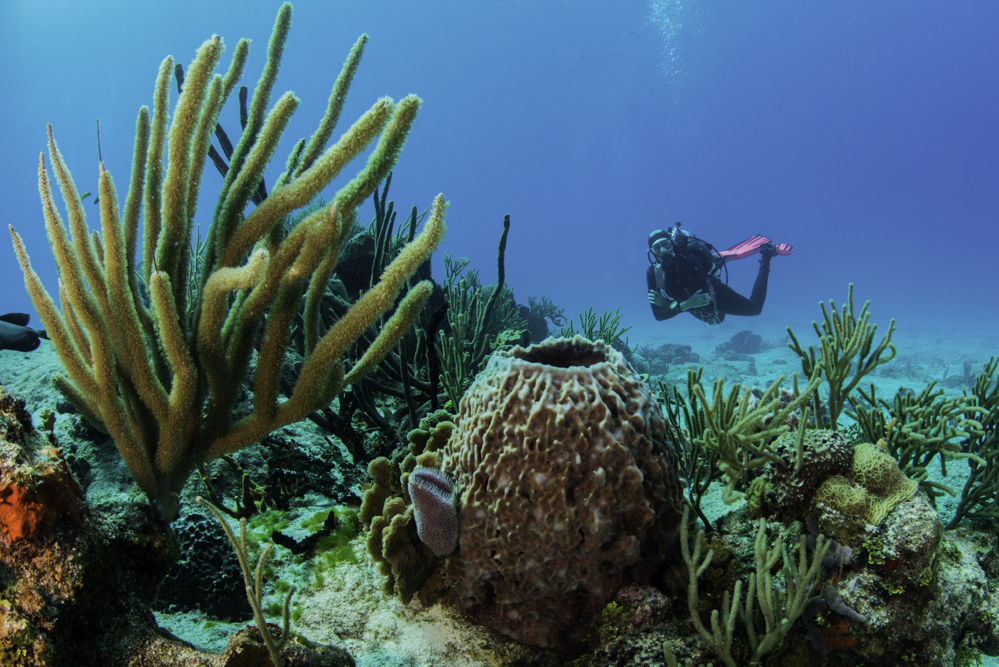 Back in the sunlit shallows, there were still plenty of sponges, such as this Barrel Sponge, set amidst a series of sea rods. I'm afraid that's as far as my ID skills go with these animals. Again, this was a 'scape I was unfamiliar with, being used to reefs composed of far more stony species, both in overall mass and species number.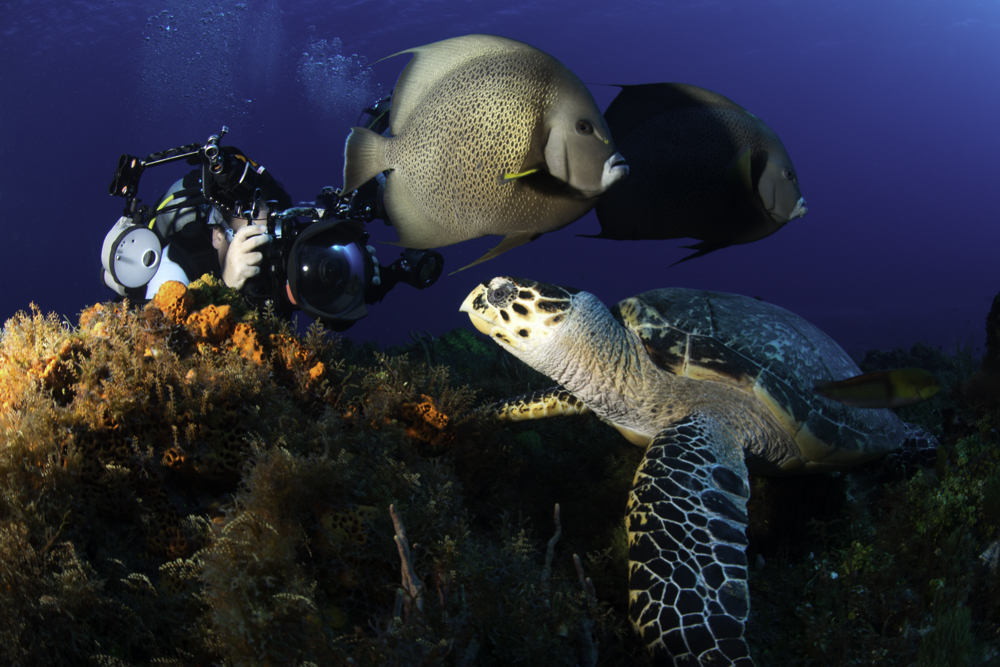 What I was familiar with was turtles! It was a joy to meet this specimen whilst it was enjoying the attentions of some Gray Angels as they picked algae from its shell. Normally I don't like shooting people, but on this occasion the shot worked. My last image shows the largest parrotfish I've ever come across, no doubt due to the area being a reserve where fishing is not allowed. I think this is Scarus guacamaia, which according to one website can reach 1.5 meters. An impressive fish. Do feel free to comment if you can help me improve my species ID
Categories:
  Photography, Travel
Find Big discount for Fish and Aquatic products here