Find Big discount for Fish and Aquatic products here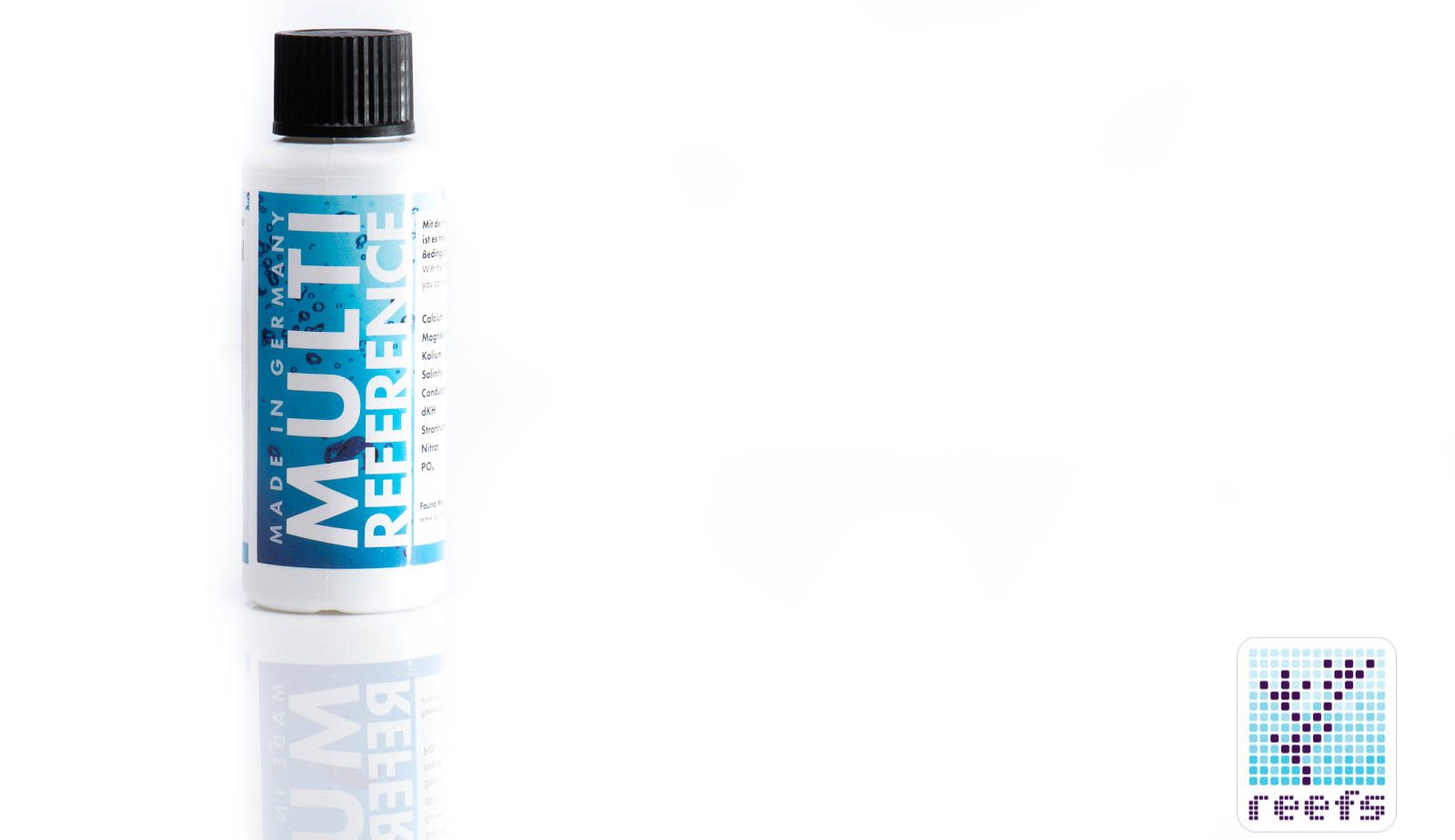 Of the many products I received from Fauna Marin to be evaluated, I decided to choose a seemingly boring one, called Multi Reference, to be featured first. The reason behind my pick is this: I see Multi Reference as a uniquely distinct product that can replace several others available on the market and, as a result, I'm giving it the recognition it deserves. In "The whole is greater than the sum of its parts" fashion, Multi Reference is, as the name suggests, a reference solution for multiple parameters in a liquid form. Each 100ml bottle of Multi Reference has known values of 9 different parameters: 
<li style="font-weight: 400;"Calcium
Magnesium
Potassium
Salinity
Conductivity
dKH
Stronium
Nitrate
PO4 (Phosphate)
  And each batch comes with its own profile, backed by Fauna Marin's own Seawater Research Laboratory quality assurance. The base solution for Multi Reference is based on a saltwater matrix rather than freshwater, which ensures the stability of the solution's parameters.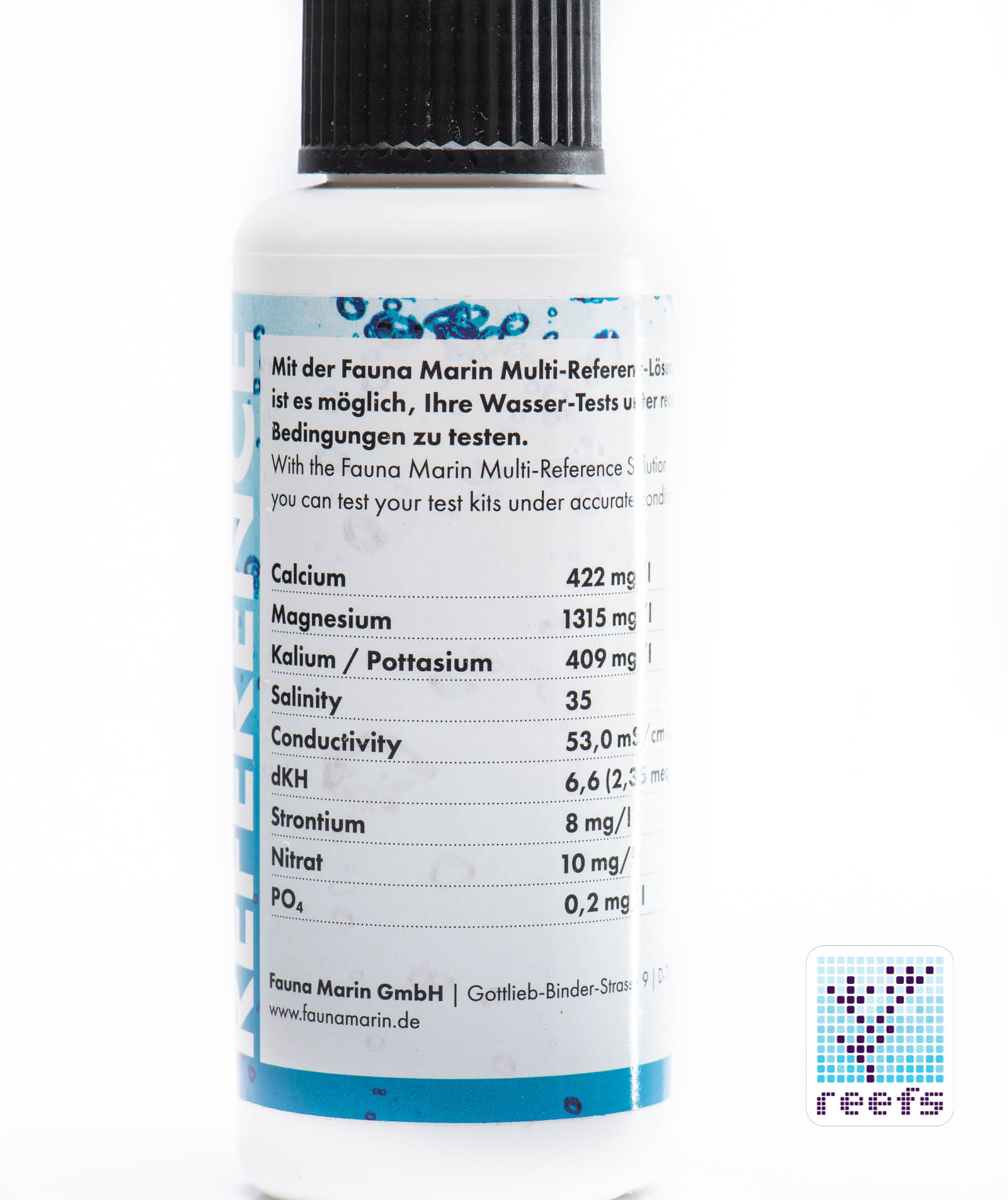 My only concern with any reference solution is its stability, which usually translates to something as simple as the solution container's resistance to evaporation. Fauna Marin, being the solid company that they are, equipped the bottle with a pinhole dispensing cap (so that you accidentally don't waste the whole bottle on one refractometer's calibration session) and a matching cap with a pin, to eliminate evaporation. Multi Reference may not be the cool new item from Fauna Marin you've been waiting for, but it's one every serious reefkeeper should have to double check his/her test results' accuracy.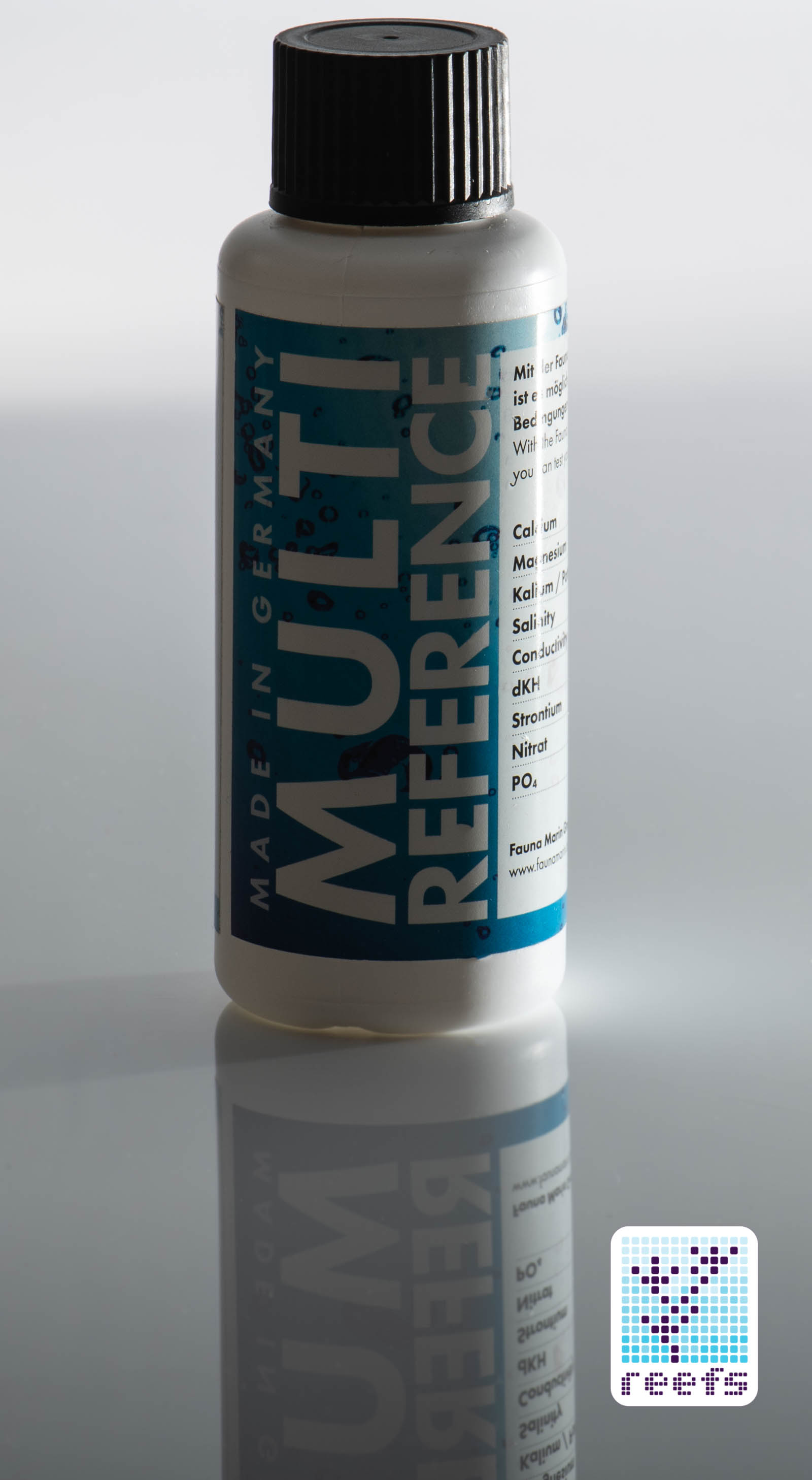 Stay tuned for more news from Fauna Marin and as always, thank you for reading!
Find Big discount for Fish and Aquatic products here