Find Big discount for Fish and Aquatic products here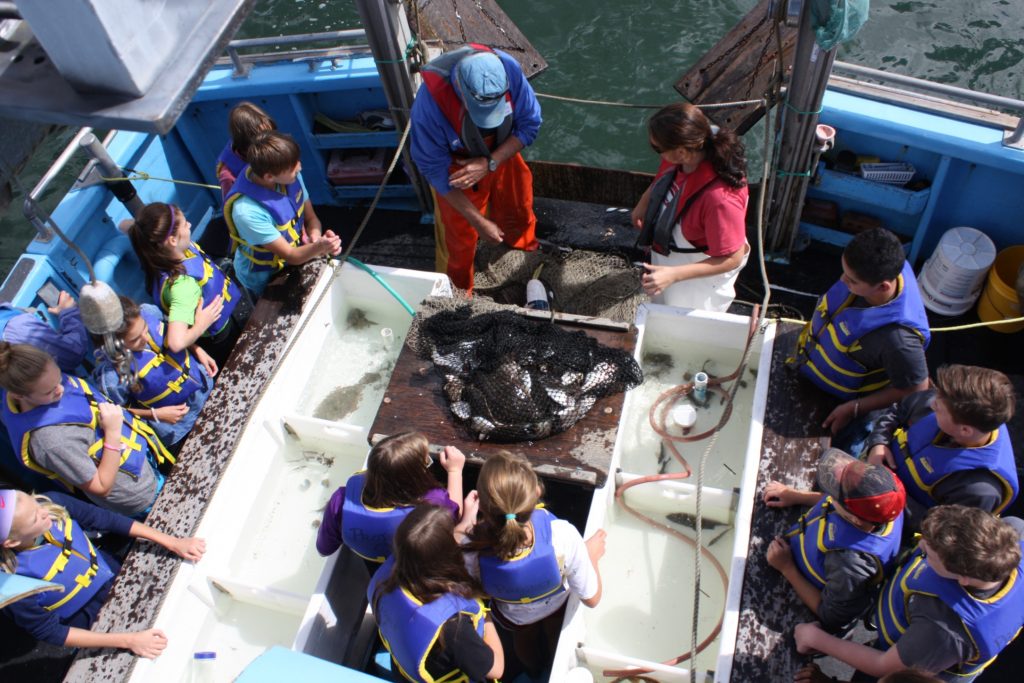 With hopes for an end to the pandemic in mind, the folks at Project Oceanology have just posted their summer program schedule. They currently have four camps planned, with multiple sessions of each- two overnight and two day camps, and, of course, they all look really great. They are:
Ocean Camp, a one-week overnight camp for students entering grades 6-12. Cruise the waters of Long Island Sound as you make new friends, conduct ocean science research, and have fun! Everyday campers will climb aboard our boats, whether our research vessel Envirolab to deploy the trawl net, or our small boats to explore local salt marshes and sandy beaches. Campers will also study and investigate rocky intertidal zones and nearshore marine life. Under the guidance of professional marine scientists, campers will use oceanographic research equipment such as sediment corers, salinity meters, nutrient test kits, dissolved oxygen meters, otter trawls, and seine nets.
Team-building and leadership activities will be woven into daily life as you forge lifelong friendships with your fellow campers and explore Long Island Sound! Each day consists of ample time outdoors working from an outdoor classroom space, the shore and aboard our boats.
Marine Science Research Camp, a one-week overnight camp for students entering grades 7-12.Marine Science Research Camp is a unique opportunity for students to participate in authentic science by designing and conducting their own independent research projects. Under the mentorship of professional marine scientists, students will learn how to use a wide range of oceanographic research equipment and techniques aboard boats, on the shore, and in our waterfront marine laboratories. Students and staff in this program become a close-knit community of scientists and forge lifelong connections as they design, conduct, and troubleshoot their experiments, analyze and communicate their results, and live together in our waterfront hostel. At the end of the program, students will present their findings in a poster presentation or symposium to their families, mentors, and peers.
Ocean Explorer Academy, a one-week day camp for students entering grades 5-7. OCEAN EXPLORER ACADEMY
Embark on a scientific adventure as you explore Long Island Sound's rocky shores, salt marshes, barrier beaches, and more! Discover the vital role habitats play in our coastal ecosystems by using scientific instruments such as trawl nets, seine nets, plankton nets, and water chemistry kits. Back at Project Oceanology, we'll reinforce what we have learned through games, art projects, and scientific experiments. On Friday, the last day of camp, families are invited to come out aboard the R/V EnviroLab for an afternoon cruise so that their campers can share the knowledge and skills they have gained.
Undersea Technology Camp, a one-week day camp for students entering grades 6-12. Each day consists of ample time outdoors from an outdoor classroom space, the shore and aboard our boats.
Dive into the technology of ocean exploration! Investigate the brackish environment of Long Island Sound using marine technology to collect samples of plankton and algae, map the ocean floor, track currents, measure temperature and salinity at depth, and locate objects hidden beneath the waves. Campers will collaborate to design and build SeaPerch ROVs. Teams will tackle daily challenges related to real-world marine engineering problems. Navigate through an ROV obstacle course, clean up a simulated polluted waterway, observe bottom – dwelling organisms and more at SeaTech camp!
This video is from 2020; the team will be releasing this year's video in the spring:
Parent Intro to Camp Procedure

Everything you need to know for summer camp this year!
For more information, visit Project Oceanology's website HERE
Find Big discount for Fish and Aquatic products here