Find Big discount for Fish and Aquatic products here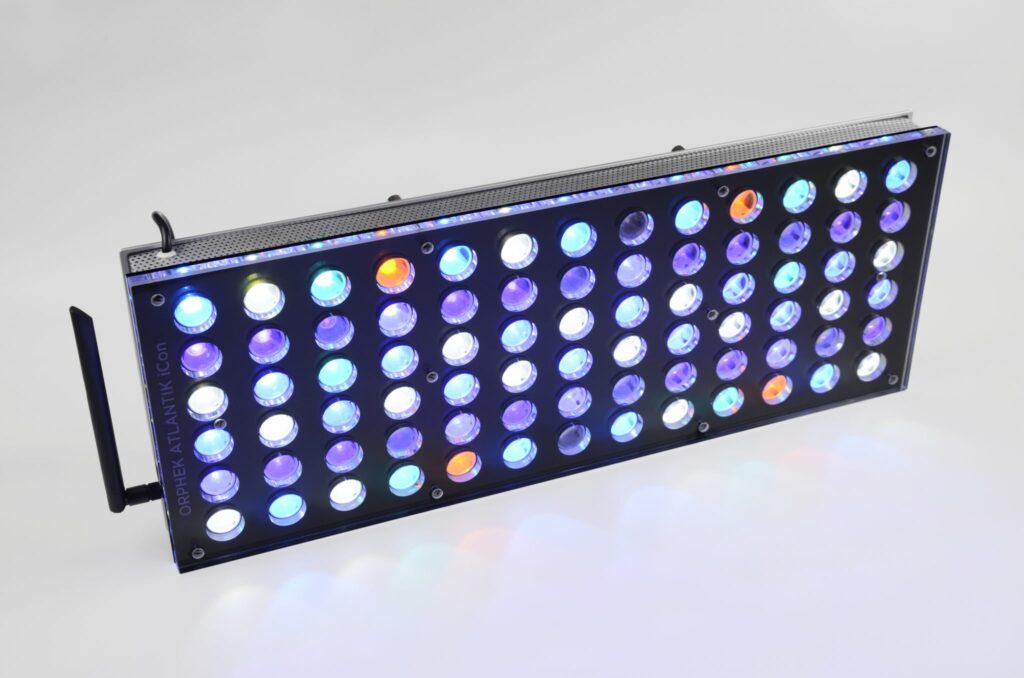 Over the years, Orphek has made many improvements to its popular Atlantik series LED fixtures and they just announced two next generation LED fixtures that will be called the Atlantik iCon and Atlantik iCon Compact.
The iCon LED Light will feature a number of significant improvements to the design, connectivity and cooling technology, color control and dimming capabilities. The full sized Atlantik will retail for $935.00, while the Compact version will list for $650.00.
Design Improvements at a Glance
1000% dimming control system (0-100% and 0.1-1% for Moon Cycle)
Increased LED Diode Life & improved diode efficiency
Better LED Color for improved coral growth
Compatible with Wi-Fi/5G internet connectivity
Includes 2 additional lighting channels
10 independent lighting channels
Dual 5W wide range LEDs for maximum photochemical
MORE
Tags:
  aquarium equipment, atlantik
Find Big discount for Fish and Aquatic products here