Find Big discount for Fish and Aquatic products here
It's been a little while since we've come across a nice hybrid of a large species of angelfish but this newest specimen is a great fish to break our fast. Pictured here is the most recent look we've had at a chrysurus hybrid, this time crossed with the ubiquitous koran angelfish. 
As you might surmise, being a hybrid of Pomacanthus chrysurus which only comes from Africa, this particular hybrid was collected on the hybrid rich shores of Kenya. In this particular region there are five common species of large pomacanthus angelfish including chrysurus, emperor, koran, maculosus and old woman – all of which have been documented as hybrids with at least one of the others.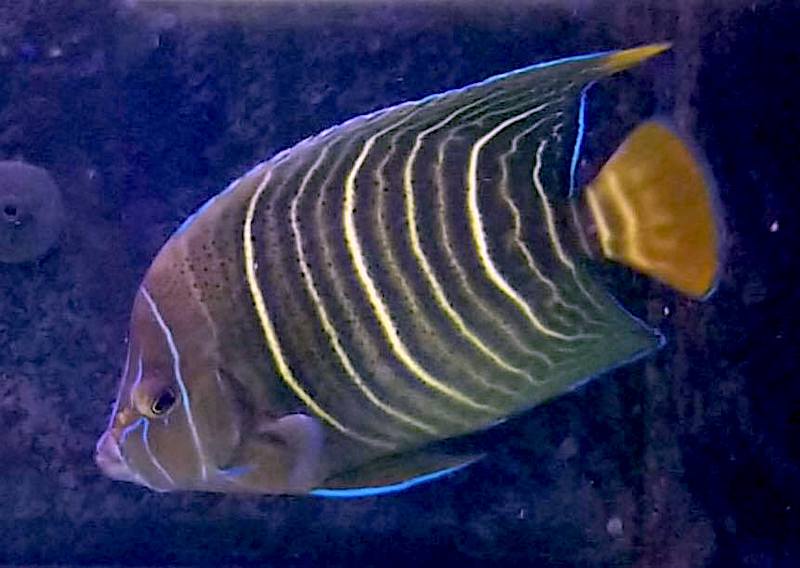 This particular chrysurus x koran angelfish hybrid is still pretty freshly collected and only of intermediate size, so still plenty of room and time for its pattern to become more exaggerated. Chinese marinelife dealer Red Heart King was fortunate enough to obtain this very promising fish and we're grateful to them for sharing these images of their exciting hybrid angelfish. 
Find Big discount for Fish and Aquatic products here