Find Big discount for Fish and Aquatic products here
I've often been grateful to those fish that many divers pass by as they look for something larger and more exciting.  Divers sometimes do have a 'fisherman's' mind-set – they are seemingly competing with each other to see the largest fish, or the most colorful, or the most… well you get the idea.
I can't take that approach.  As a photographer I spend a lot of time looking for a suite of images that best demonstrates the complete life on a reef and not the largest moray eel or the biggest lobster.  My goal is to capture a reef's diversity of life as best I can, and this is often demonstrated by the small fish that spend their days resting in the coral, impressing no one but me.
Being able to snap a few nice fish portraits is a real help to me, though some are not as easy to spot as P. forsteri.  Exallas brevis, the Leopard Blenny is another widespread species, but it tends to lurk a little deeper in the coral and as you can see it is very well camouflaged.  Though at around 14cm it is quite a largish fish.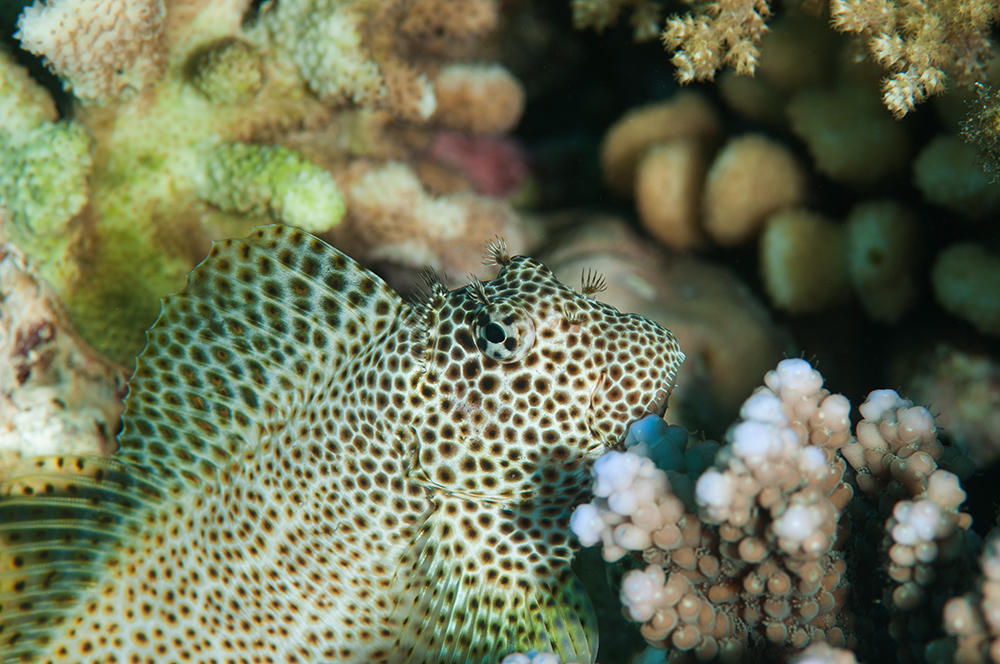 Another welcome blenny, always useful for a shot is Ecsenius gravieri.  Ecsenius is a great genus of fish, found across the tropics.  Around six species are found in the Red Sea, with some being Red Sea endemics and others more widespread.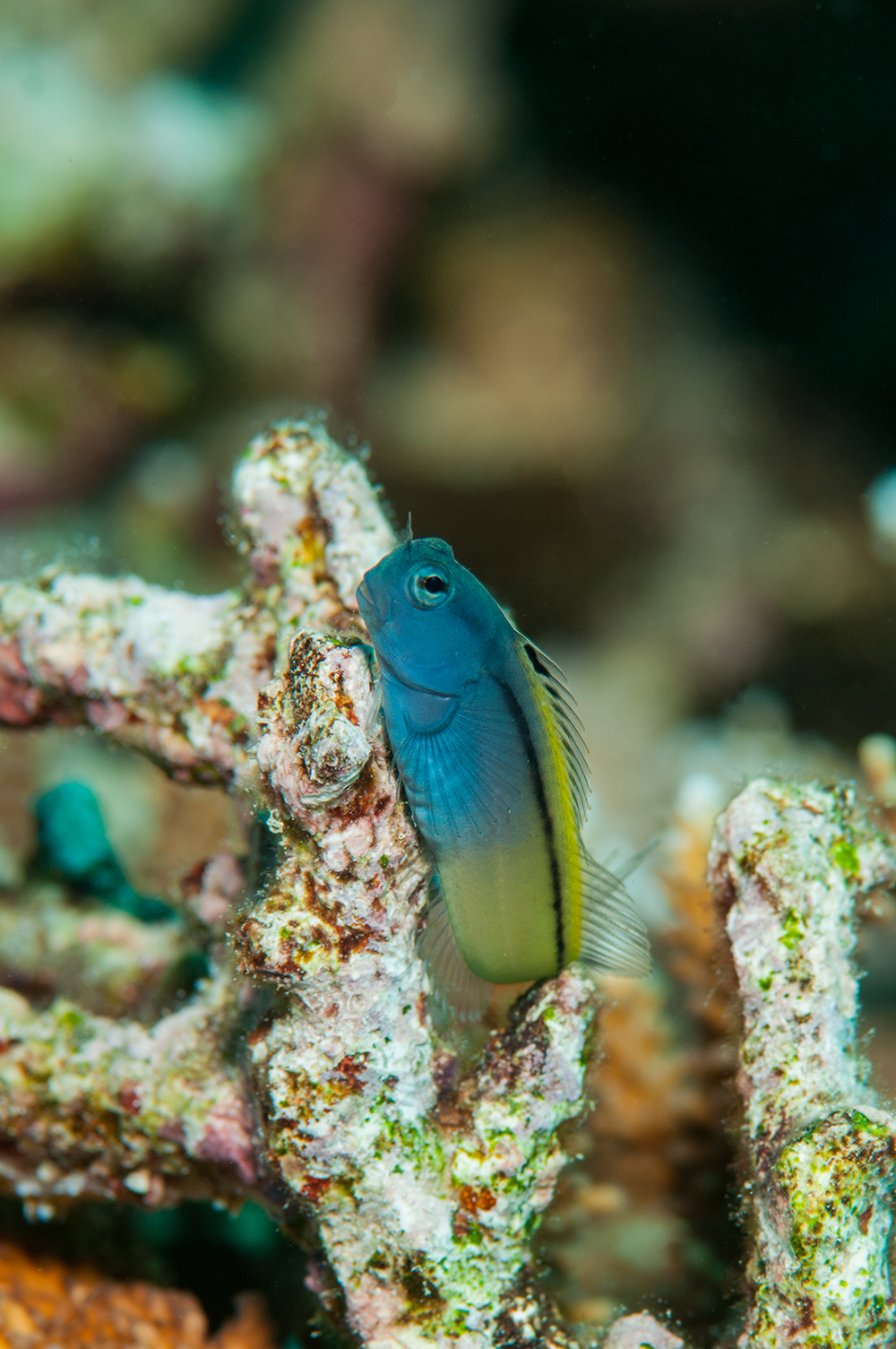 E. gravieri  mimics the venomous Fangblenny Meiacanthus nigrolioneatus and is seemingly limited to the Red Sea and the Gulf of Aden.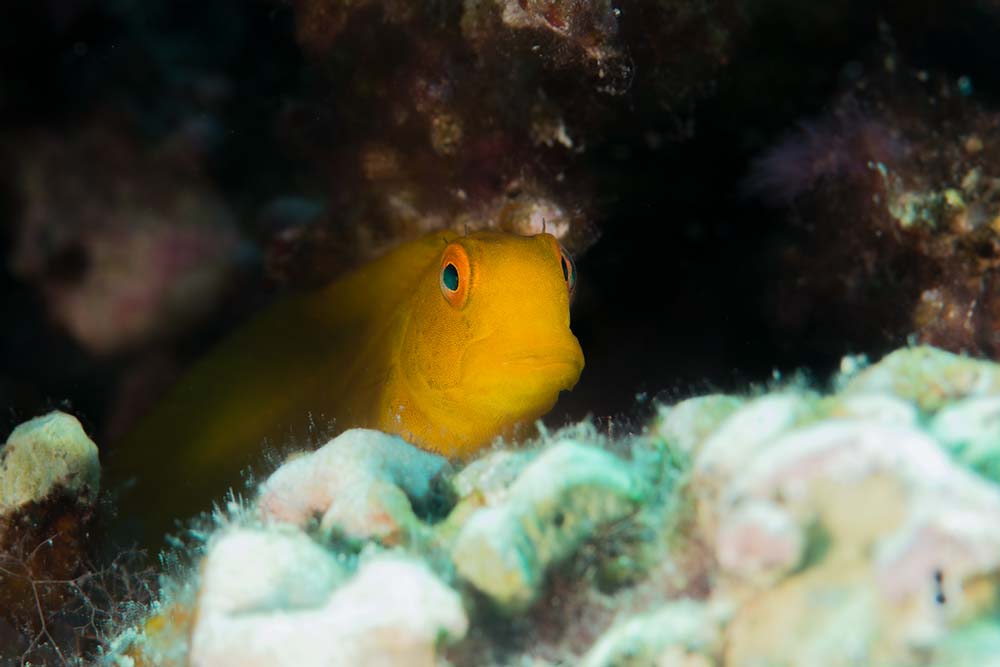 My final fish is one that I didn't expect to see.  At first I thought it was a Midas Blenny (E. midas) but in the end I decided it was a colorful morph of Atrosalarias fuscus.  Not the best subject but an interesting example.
Categories:
  Fish, Photography
Find Big discount for Fish and Aquatic products here