Find Big discount for Fish and Aquatic products here
Hey Folks, One of the worst things that can happen in the aquarium hobby is losing a fish. More specifically due to a fish jumping out of your tank. Today, I have a very simple DIY Fish Tank Lid Project that will keep your fish safely inside your aquarium.
I still remember the very first fish I had that jump out of my aquarium. The worst part was, I had a lid on my fish tank at the time. I was about 10 years old and started to become interested in keeping South American cichlids.
I bugged my mom for weeks to buy me a tiger oscar and eventually I broke her down to the point where she bought one.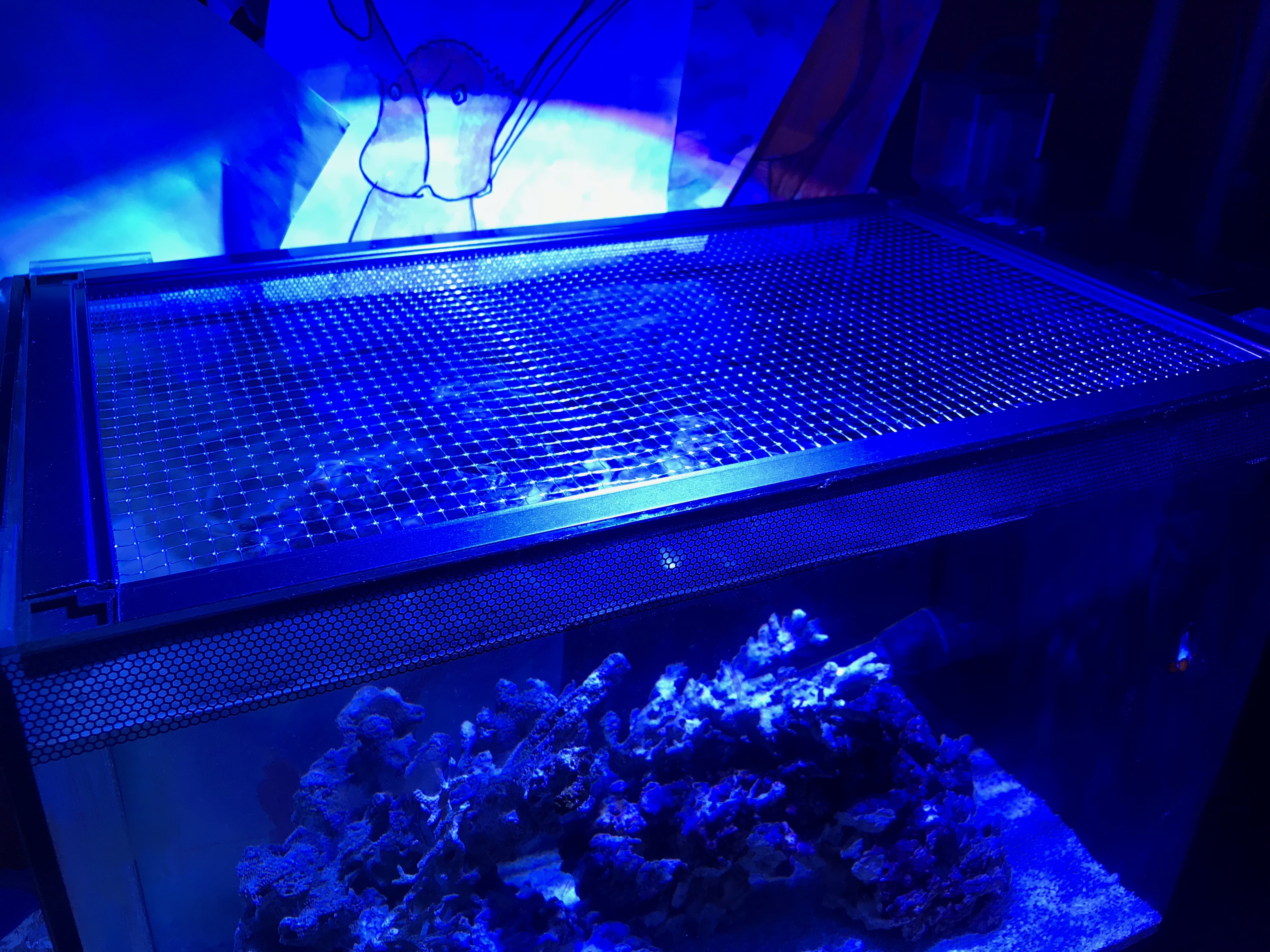 The aquarium I had at home couldn't have been much bigger than 20 gallons but I figured I would be able to house the little guy for awhile. Long short made short, He wasn't in the tank much longer than a week or so before he went missing.
I looked in every nook and cranny of the aquarium before I saw a very crispy tiger oscar behind the aquarium on the stand. My heart sank.
I only had a very small opening in the fish tank lid on the back. Still, this was still enough room for him to make the not so death-defying lip. I never kept another Oscar.
Years later, I've made my way into the saltwater tank side of the hobby.
DIY Fish Tank Lid Project
Crispy could have been saved by by today's project a DIY fish tank lid. There are many fish tank lid projects out there but this seems to be one of the better looking options out there.
The video above goes over everything you need to be able to put your own DIY fish tank lid together. It also covers all the Tools needed as well as the supplies. If you liked this video make sure to subscribe to my youtube channel because I publish new videos every Sunday.
DIY Fish Tank Lid Project Supplies
Just to make things easier I've put together a quick list of the things needed to do this project at home. The video above can be used as a quick reference or step by step guide.
I hope this article was helpful and if you have any questions feel free to reach out. If this article did help you I recommend you sign up for my newsletter because I write and share articles as well as make helpful saltwater tank videos like this all the time.
Related Articles:
Find Big discount for Fish and Aquatic products here