Find Big discount for Fish and Aquatic products here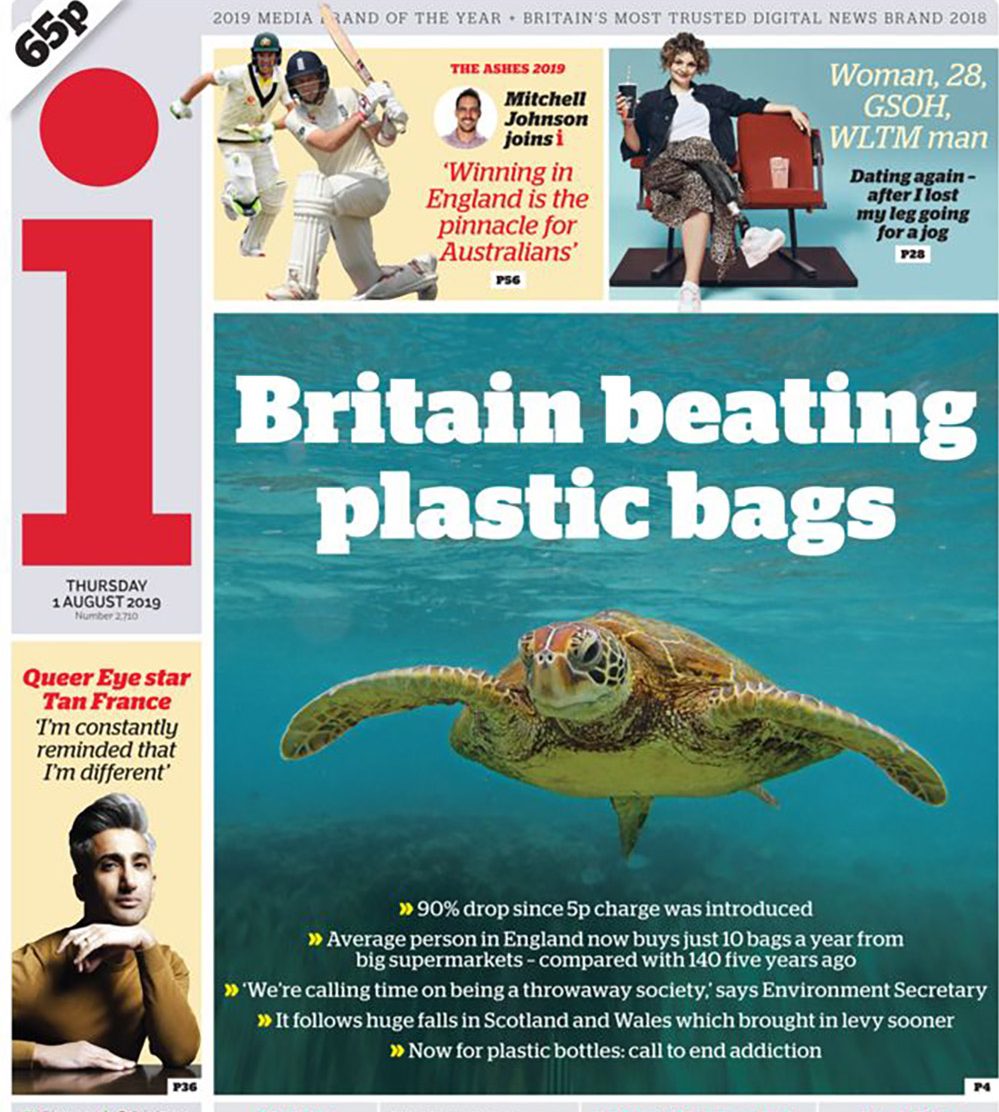 The scourge of plastic in our oceans has received lot of publicity in recent years, especially in the UK where TV documentaries (notably the Blue Planet series) have brought the issue into the nation's homes. It seems the country is doing well in saying 'no' to one of the major culprits, the disposable plastic bag. With the amount of plastic entering the oceans estimated at a worrying 8 million tons, any news story that shows a bit of good news is very welcome. The British press is reporting that plastic bag use has halved within a year, according to usage at major supermarkets. This impressive drop followed legislation that was rolled out across the UK a few years back which imposed a small charge on plastic carrier bags. This wasn't carried out equally, with the imposition of the charge being staggered across the UK nations, starting in Wales in 2011 and ending with England in 2015. Consumers can of course still buy bags, but figures show that customers are now buying, on average, ten per year.
Just five years ago 7.6 billion bags were handed out before the ban. The figure is now 549 million, a fall of 93%. However, globally, plastic waste is increasing and in some regions recycling rates are stalling or actually dropping; at least this news from the UK shows that government intervention can effect change on consumers and the retail industry for the good of marine life. 
Find Big discount for Fish and Aquatic products here