Find Big discount for Fish and Aquatic products here
Adaptive Reef, a visionary and creative fabricator that has displayed amazing quality over the years for  manufacturers and hobbyists alike, has been very busy.
We have gotten news that they will be expanding, and have brought a few new brands under their umbrella, which will give them the opportunity to throw their gloves into different areas of the hobby.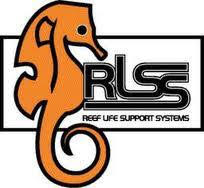 The first brand is Reef Life Support Systems or RLSS for short. They have an award winning lineup of skimmers from years ago and I know that Kyle was hinting at few things that he wanted to change on skimmers last year when he was collaborating with Ryan at BRS so I'm excited to see what they have in store for us when things get organized and ready for the re-launch. I have been informed that Sicce will be at the heart of this skimmer with their latest pump design, so I am excited to see how well it will be received. They also make reactors and calcium reactors so look for those down the road.
The second brand to be added to the list is Waveline. Those of you that have been in the hobby for a while have undoubtedly heard of this brand. They are a well known manufacturer of power heads and return pumps and one thing that I remember is that they were the first power heads to create move/aim using magnets and not plastic swivel parts.
See the review of the Waveline Wave Puck 2 review here.
Kyle from Adaptive Reef plans to bring all the manufacturing to his facility in Canada to have full control over the build process and quality, and to provide a level of service that is sure to raise the quality of these brands and products to fit the brand names.
They will start to unveil their products soon and in the meanwhile, if you guys are in Chicago for Aquashella Chicago this weekend, be sure to visit my friends at the Sicce booth to get a sneak peak at the new unveilings!
Categories:
  Equipment, Industry
Find Big discount for Fish and Aquatic products here