Find Big discount for Fish and Aquatic products here
Ultra Coral Australia, the famous Australian coral business owned by master coral collector and farmer Nic Dos Santos, just showed us some pictures of a Cyphastrea coral that blew our mind!
Multicolored Cyphastrea are quite a common sight. But this rainbow multicolor, green, gold, blue, red is just the craziest Cyphastrea we've ever seen. Nic chose to name this coral Acid trip Cyphastrea and we perfectly understand why?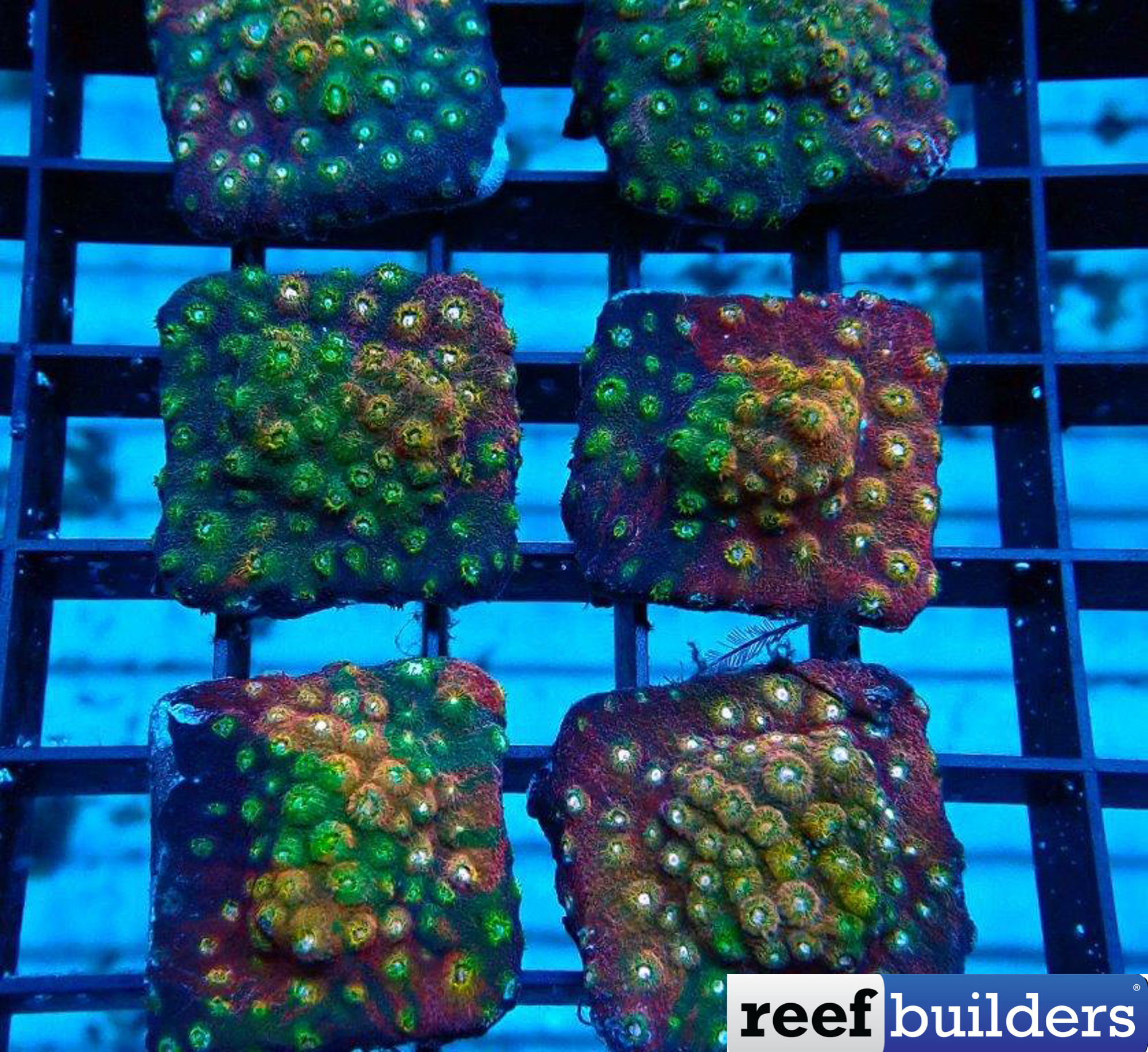 Cyphastrea is a poorly understood genus of corals belonging to the Merulinidae family. According to morphology study, It's so far composed of 9 different species. But according to DNA experts, it's only 2-3 different clades. So they are quite difficult to ID properly, and still a lot of controversy surround them. Cyphastrea are close relatives to Echinopora, and ID them to the species level requires looking deep into the skeleton, and counting septas or tentacles. Which is difficult to do on these photos, and live specimen.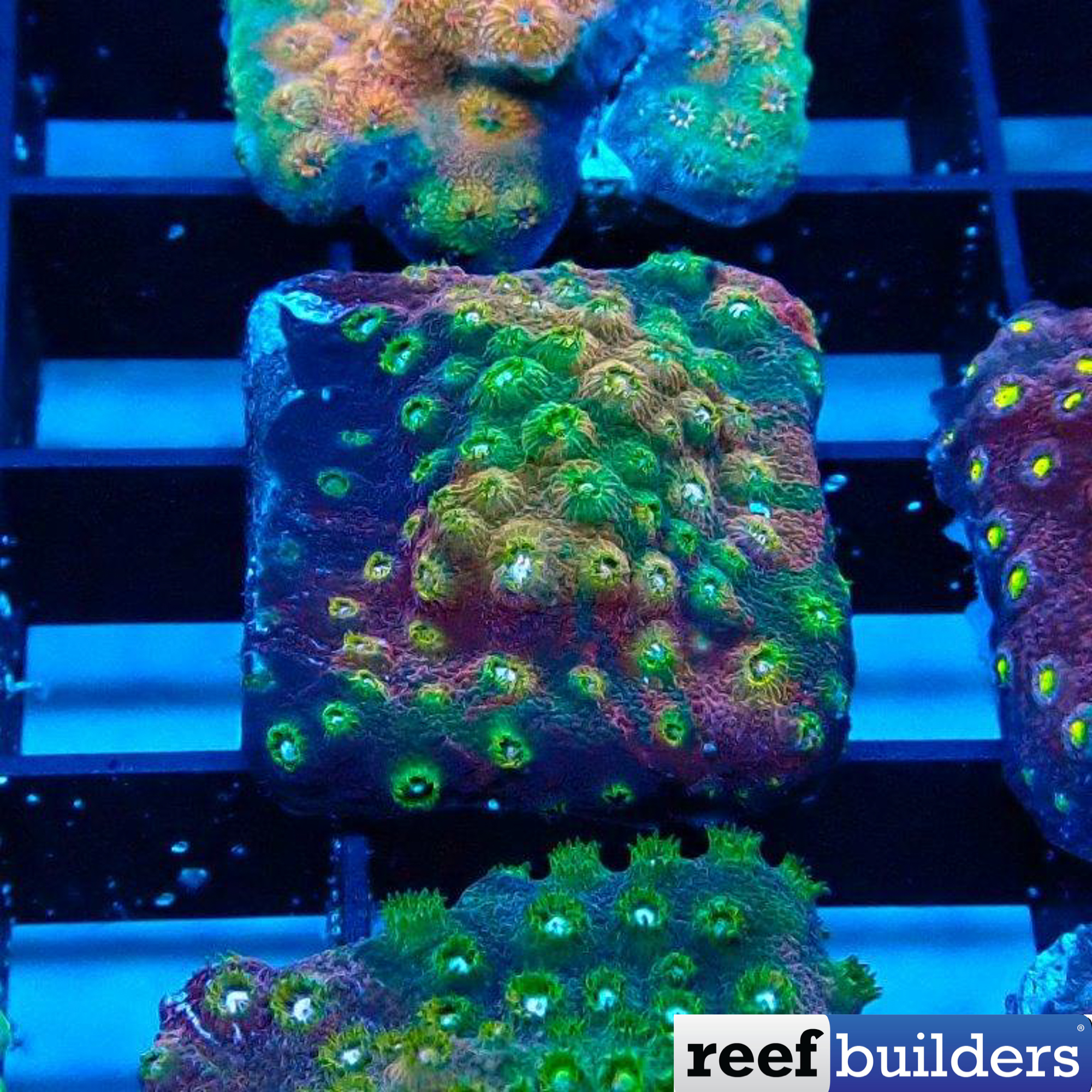 Nevertheless, what was initially collected on a deep, very dirty inshore reef, by 30m (90ft) of water over a year and half ago, as a common red/orange Cyphastrea. Turned out to become under Nic's care one of the most insane piece of coral we've ever seen. There are several strains of 'multicolor' Cyphastrea, mixing 2 different colors, with perfectly separated color borders. What is special with this one, is the rainbow style, all the nuances of colors that are between the red and the green, always in a unique pattern.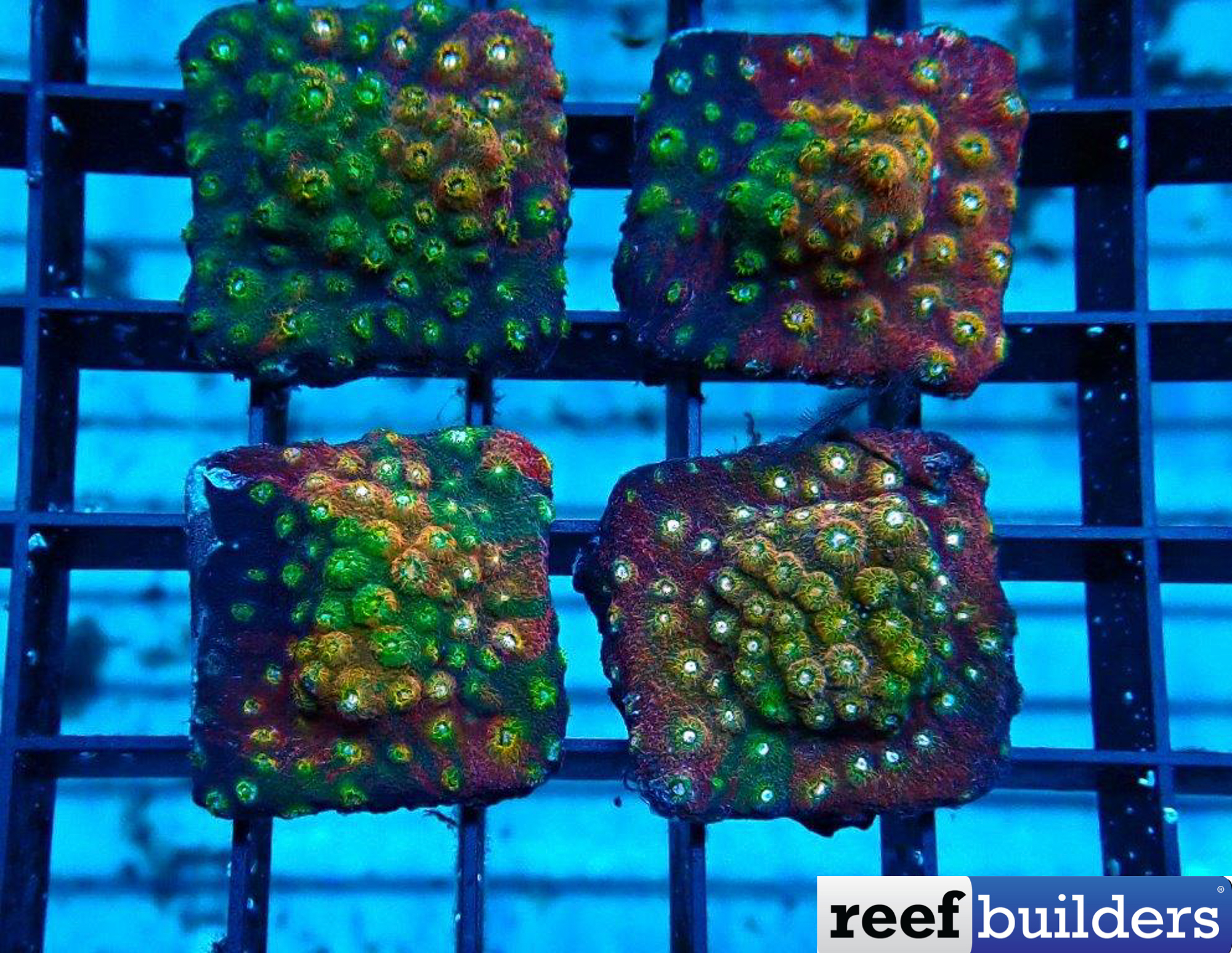 So far Nic's got only 8 small frags that he's keeping preciously and farming patiently to multiply them, in order to release them, to as many different people, as possible. As each piece is different, this particular coral as the whole package to become the Holy Grail of Cyphastrea!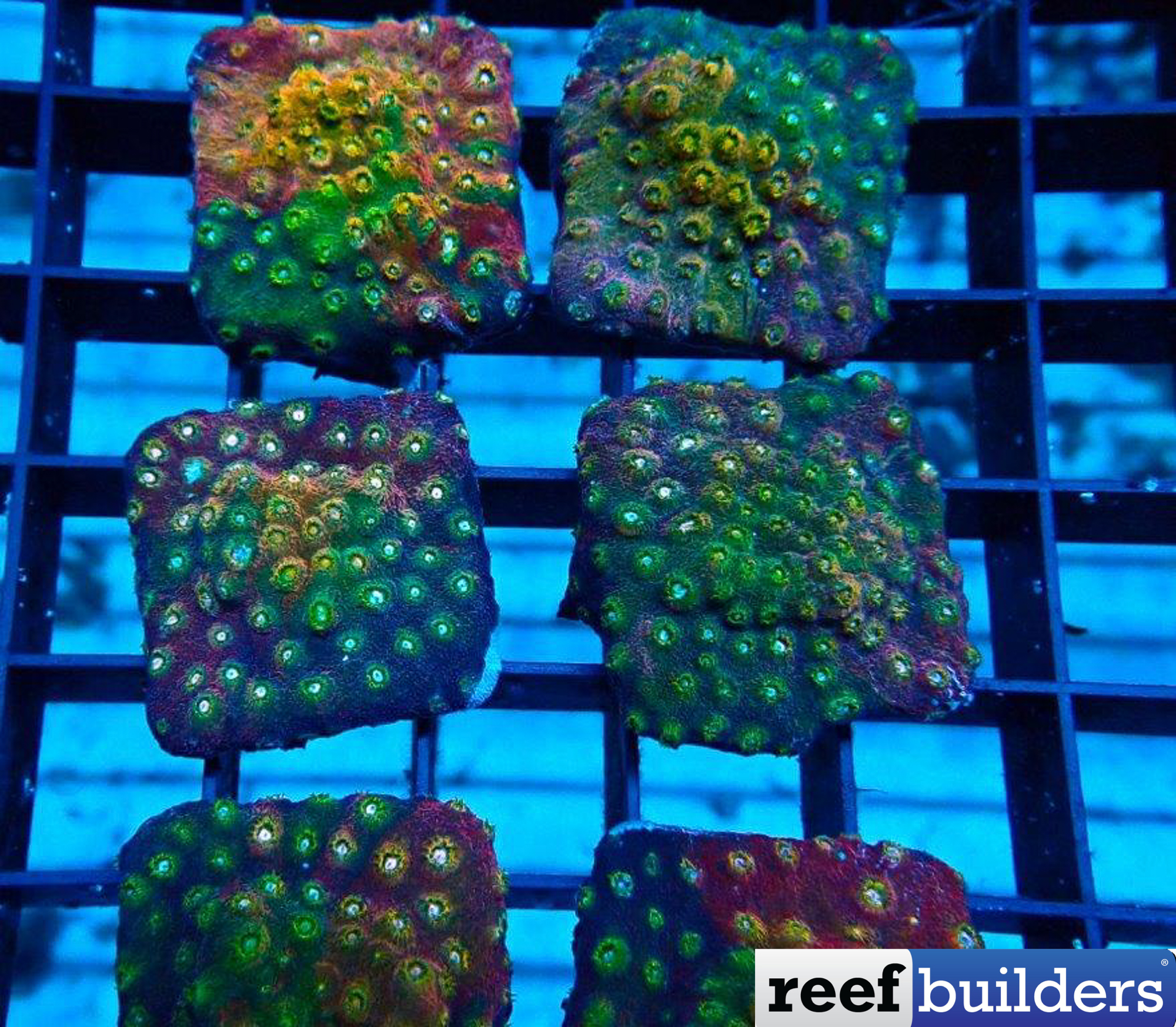 Cyphastrea are the perfect aquarium corals, they grow fast, they color up beautifully, they don't have many pest devouring them, and they do all this is not so strong light. The perfect aquarium corals, for the modest and beginning aquarist. They've been popular for quite some time now, but with the appearance of these new crazy strains we can expect their popularity to explode in the future.
Find Big discount for Fish and Aquatic products here