Find Big discount for Fish and Aquatic products here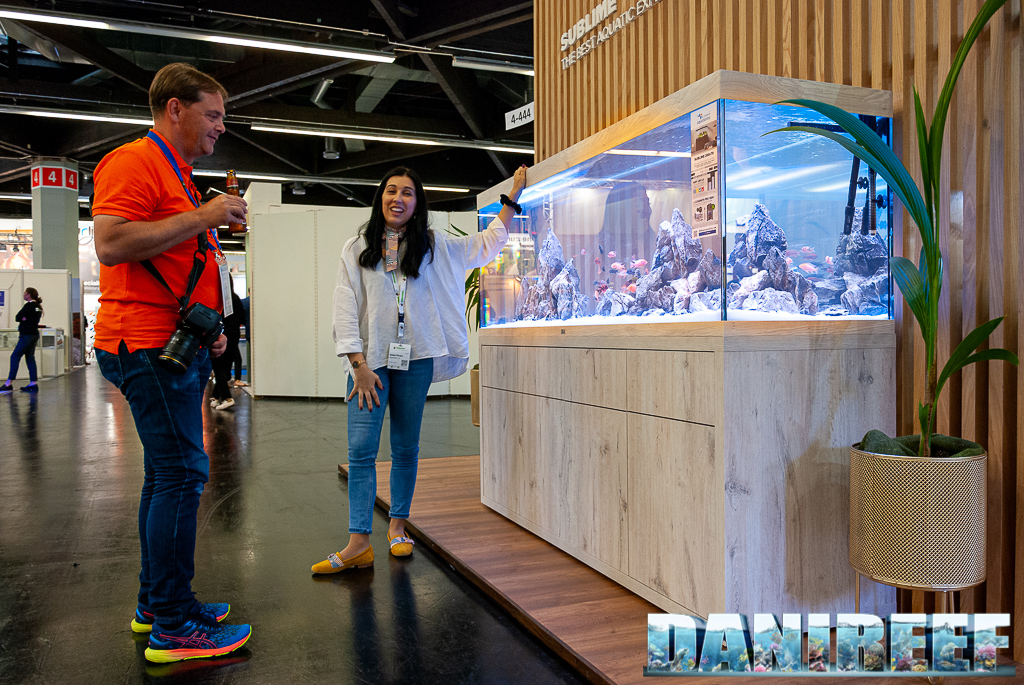 We have always visited Aquatlantis' booth with a lot of curiosity, because it's a very dynamic company with a lot of new ideas.
This year Aquatlantis had one of the biggest booths of the entire Interzoo, and we were excited. The booth also had a bar where we could relax with a cold beer. Very much appreciated! After a few minutes Eunice Chelo met us and presented the beautiful aquarium they had on show. There were some small ones and some enormous so beautiful that my mouth watered just looking at them. They were spectacular!
Aquatlantis' booth at the Interzoo 2022 in our video
Before you go on, check out our video and see the booth in action. Clicking on the link will send you directly to the part about Aquatlantis, but you can also watch the rest. The video is in Italian, you only have to turn the English subs on! Enjoy!
So it's obvious that this year Aquatlantis focused on aquariums. And as I said, I liked them very much, both for the finishes and the sizes. Look at the one below, isn't it amazing? And would any apartment be… big enough to contain it?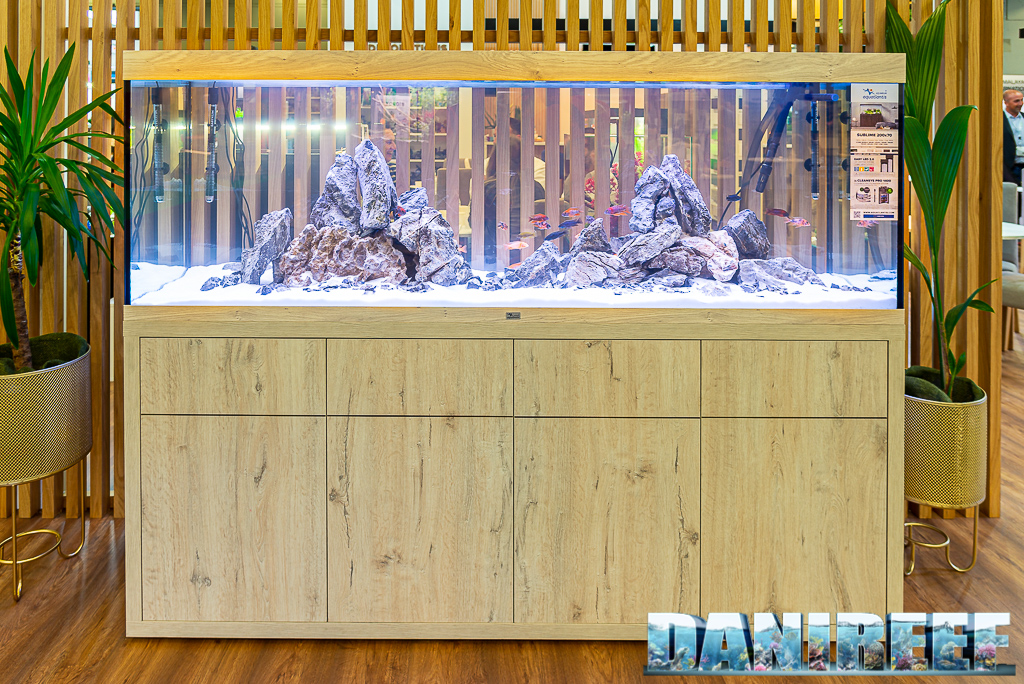 Notice also how the edge of the finish is rounded so that there aren't pointy corners in sight. The model is called Sublime 200×70, and its dimensions are 198.5 x 68.8 x 74.4 cm, gross volume 1016 liters and actual capacity of 853 liters. The Sublime also comes in many other sizes. Included with purchase is two Easy Led 2.0 bars, which are 88 watts and 6,800°K. Two external Cleansys Pro 1400 filters and two 300 watt Tecatlantis Easyklim+ heaters complete the package.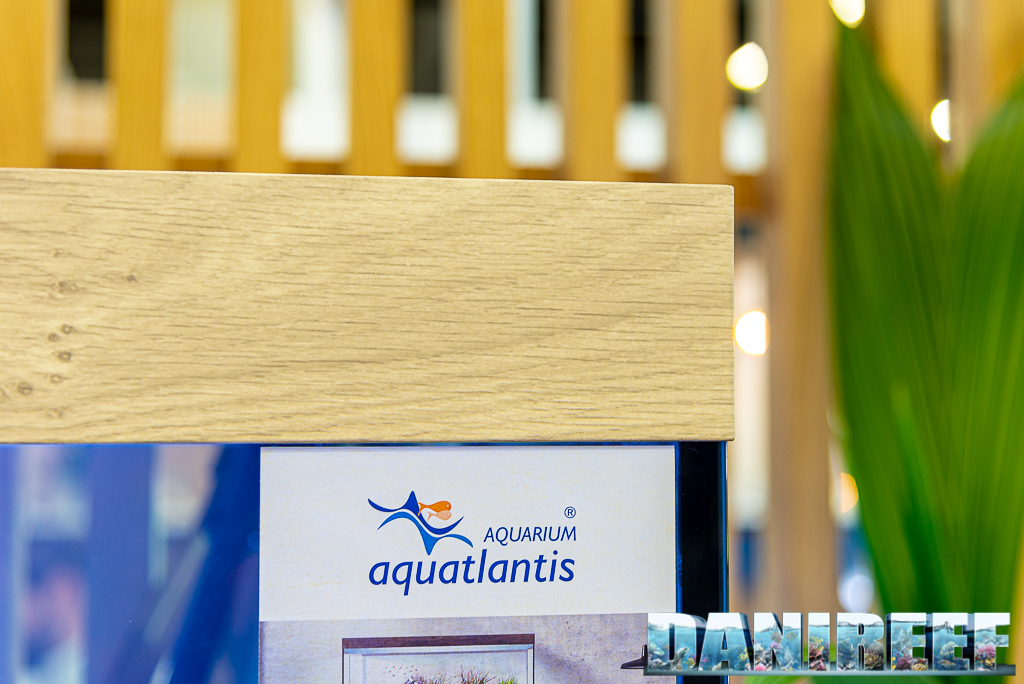 Here there's another aquarium with an overflow system, the AquaView SW 120. And this one comes with three Easy Led bars.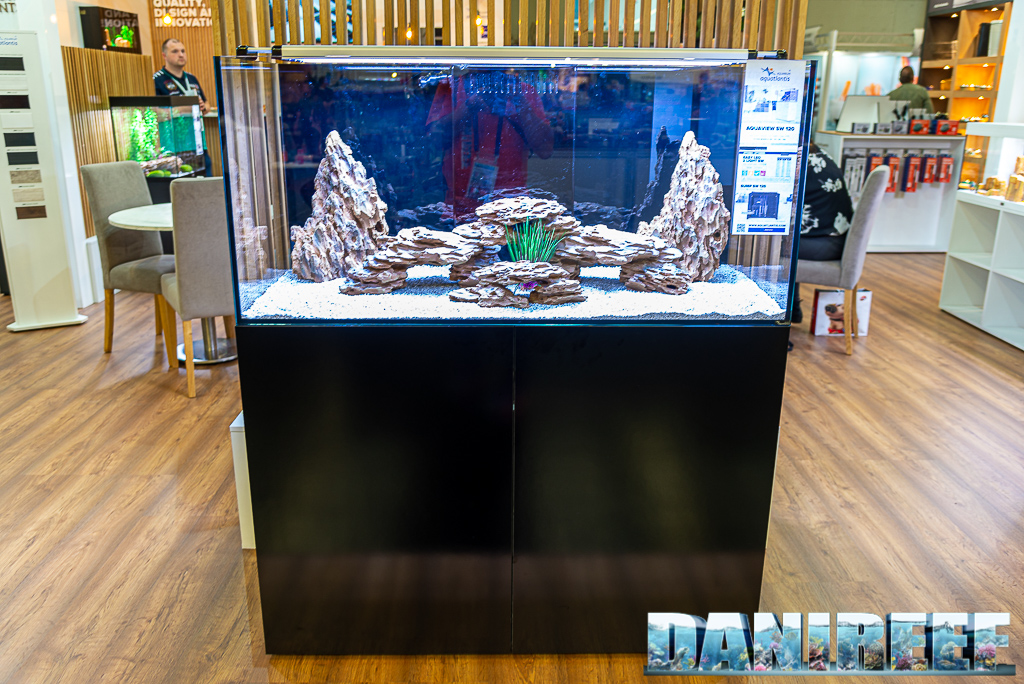 As an overflow aquarium, of course there's a sump in the cabinet. So it's an aquarium specifically dedicated to marine aquatics. The sump is a SW 120.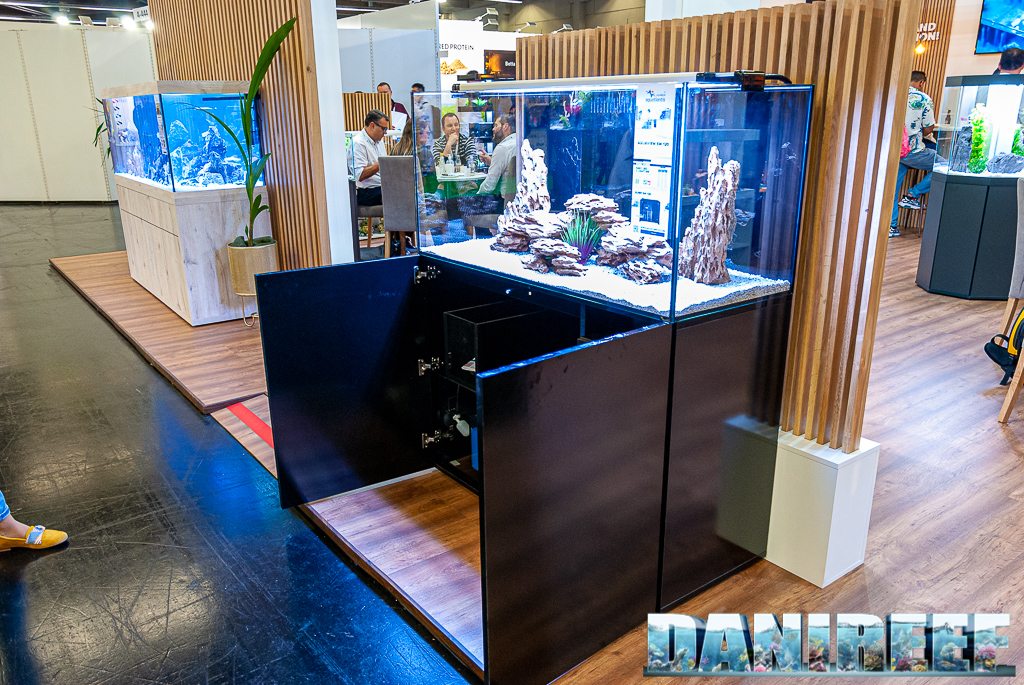 Then we saw some other very unique aquariums. Look how beautiful that cliff aquarium is! It's called Luso. I see it as marine, but it obviously can be freshwater, as the hardscaping suggests.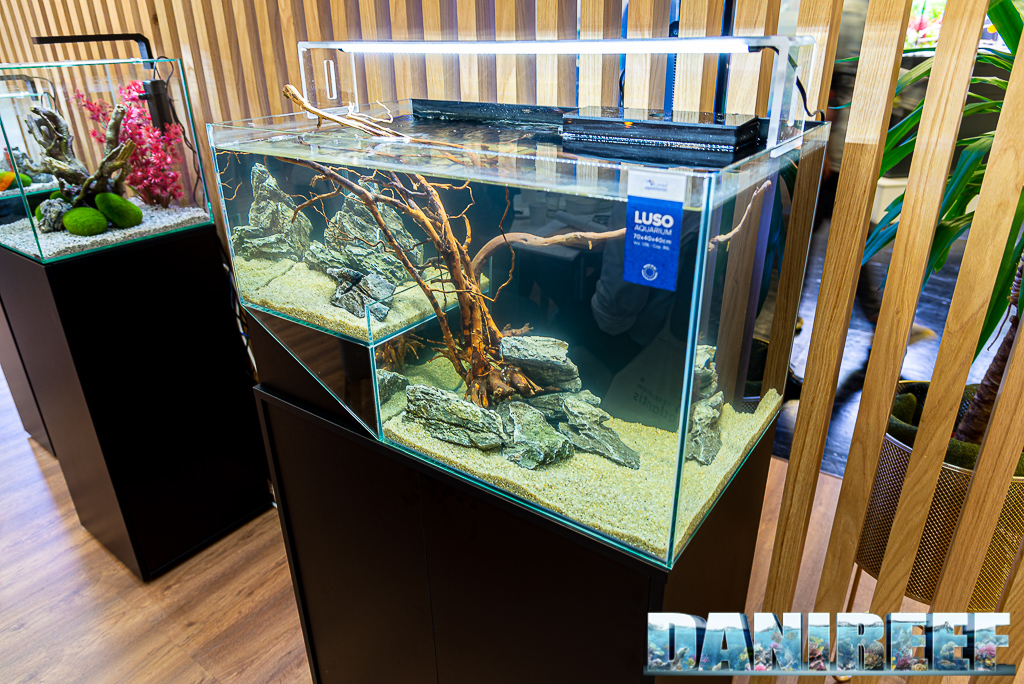 Let's see some other details of this marine aquarium that is 70x40x40 cm.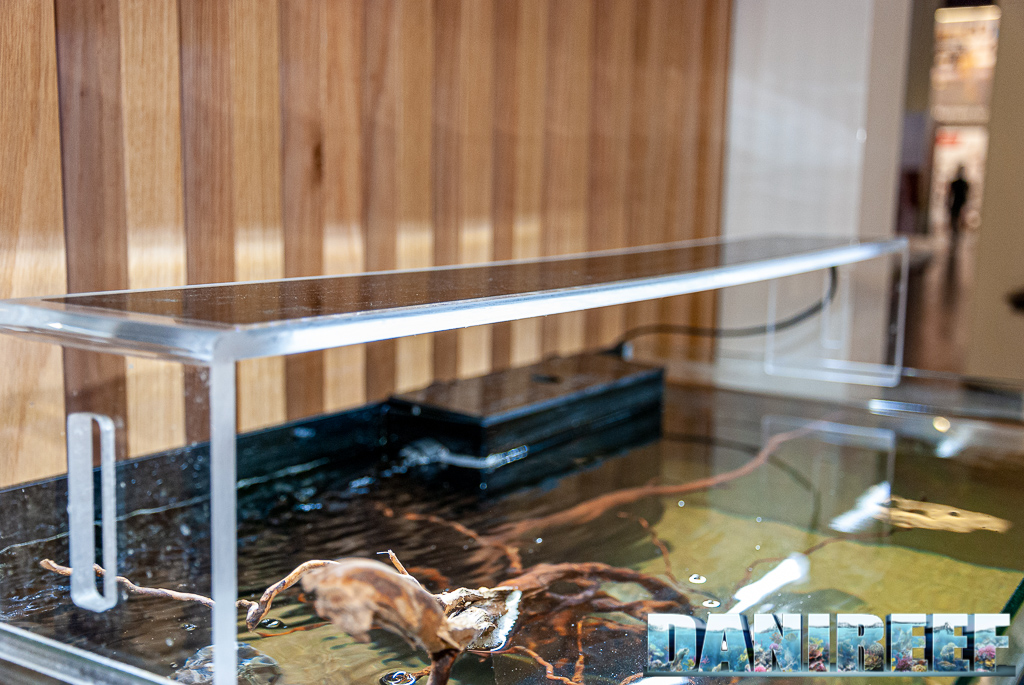 There were even more aquariums! Here is the Kubus, a 54 cubic liter aquarium. The size is 38.8 x 39.8 x 38.8 cm. It holds a total of 60 liters, but the label only reports the actual useful capacity. Thanks to Aquatlantis for this attention!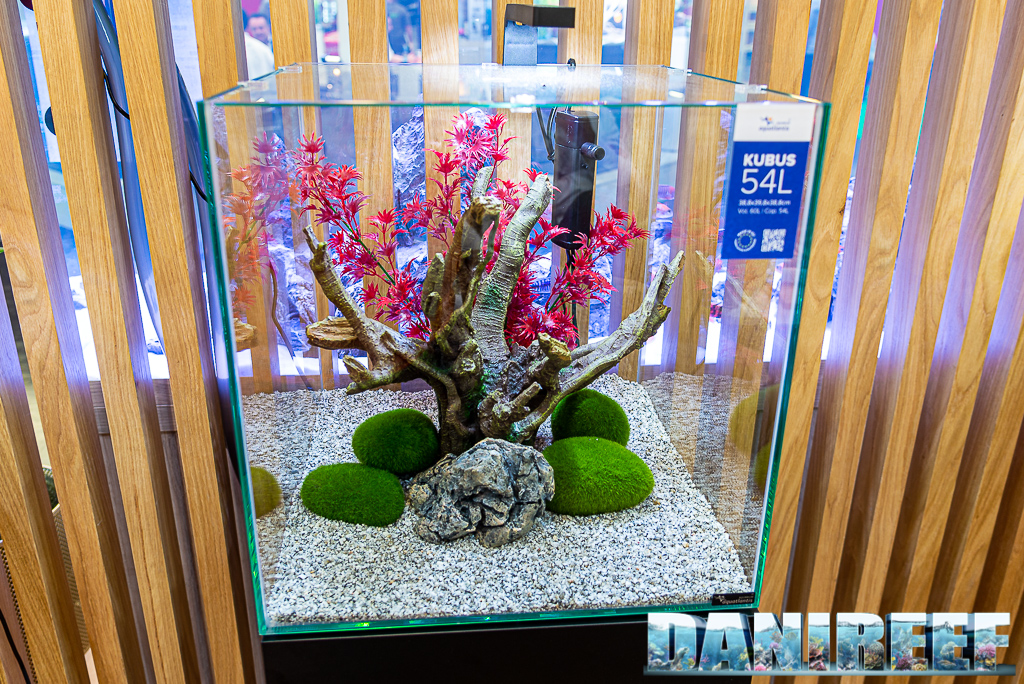 The Kubus from another perspective. Notice the covering glass and the perfect stylized light!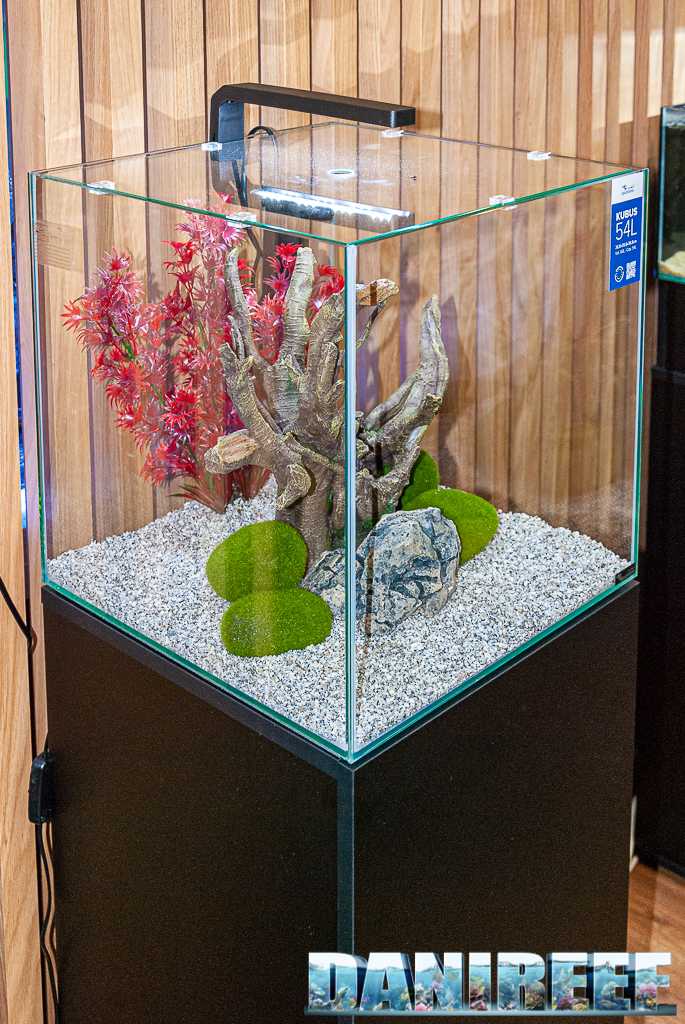 The Kubus is also available in a smaller version, 22 liters, and its dimensions are 29 x 29.8 x 29.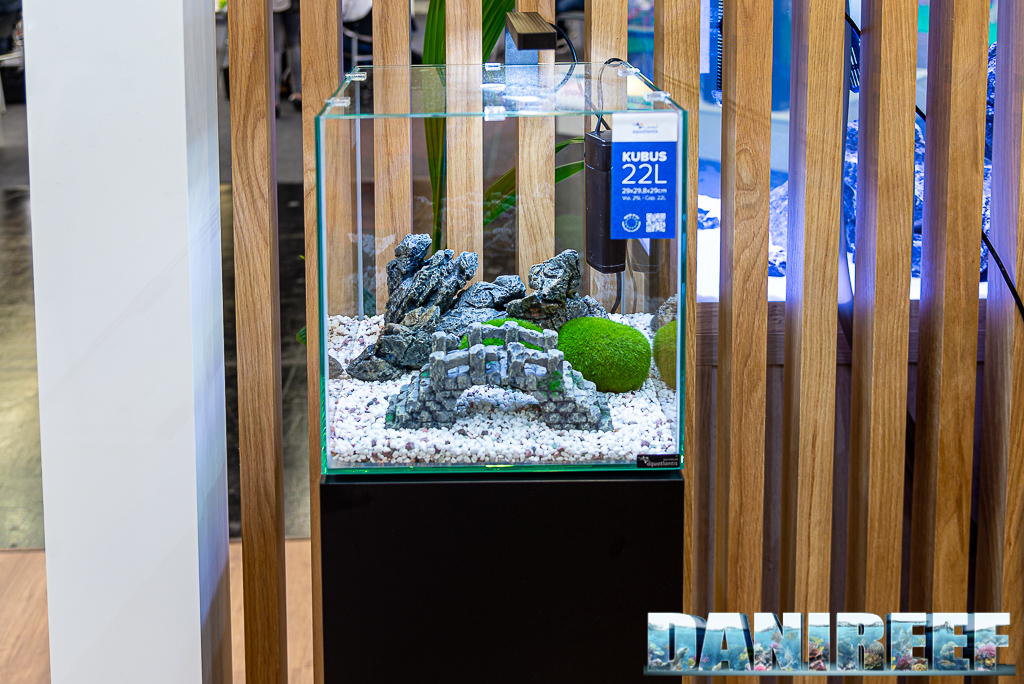 And here are all three on display.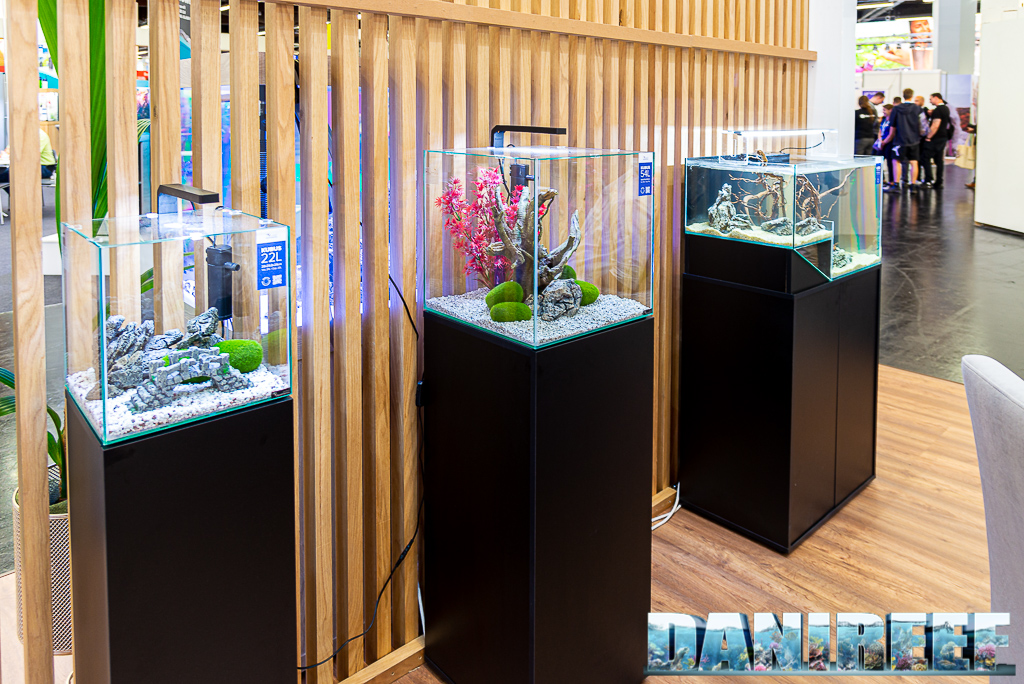 Another beautiful aquarium is the Aquascape PRO 80, pictured below.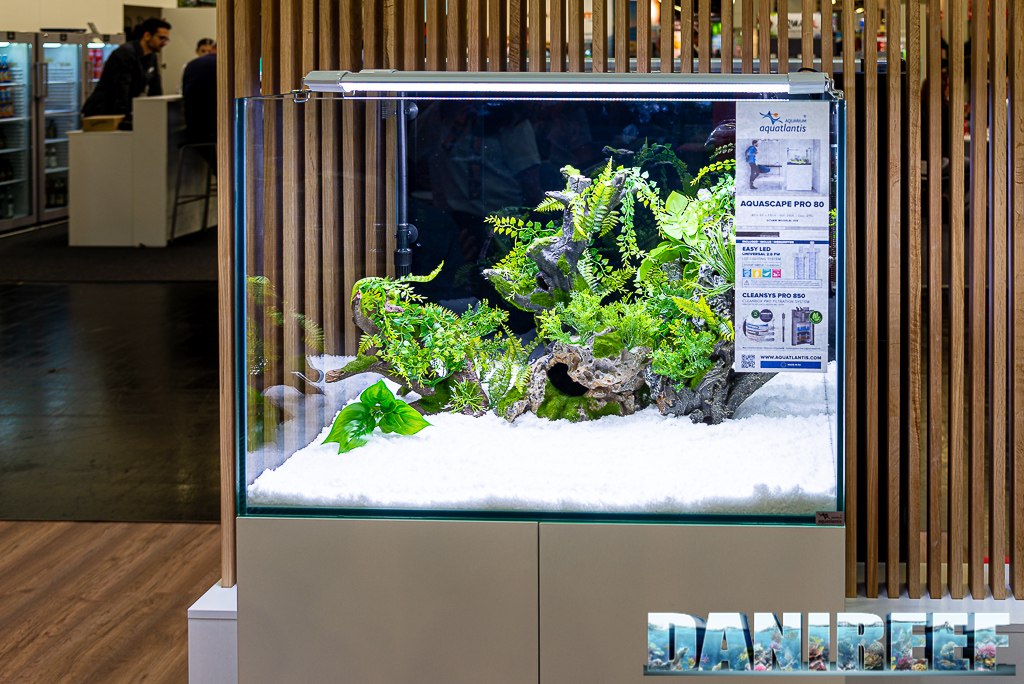 The model is 80 x 55 x 55 cm, and there is another model of 100 cm. The net volume is 215 liters, while the gross is 242 liters. The package is complete with two 36 watt Easy Led Universal 2.0 FW bars and a 200 watt Cleansys PRO 850 filter and heater.
Let's conclude with the Aquatlantis Volga 350, with the same round finishes of the cabinet that we like so much.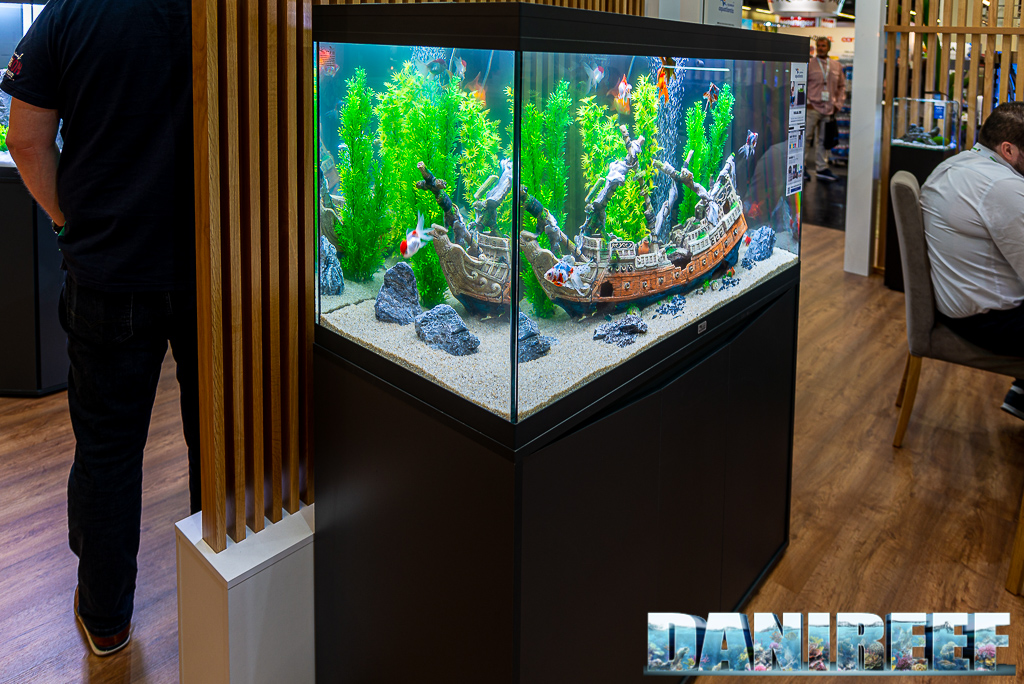 References
For further information about Aquatlantis and its products, visit their official website. We also invite you to watch our videodocumentary about Interzoo 2022.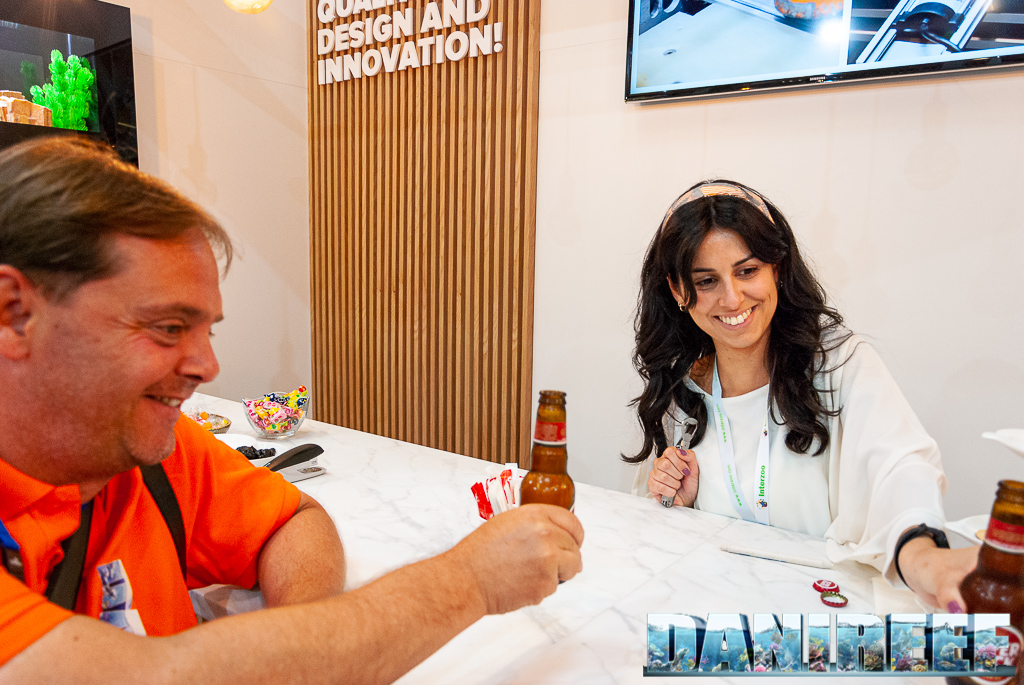 [Translated by Agnese Poggi]
Find Big discount for Fish and Aquatic products here