Find Big discount for Fish and Aquatic products here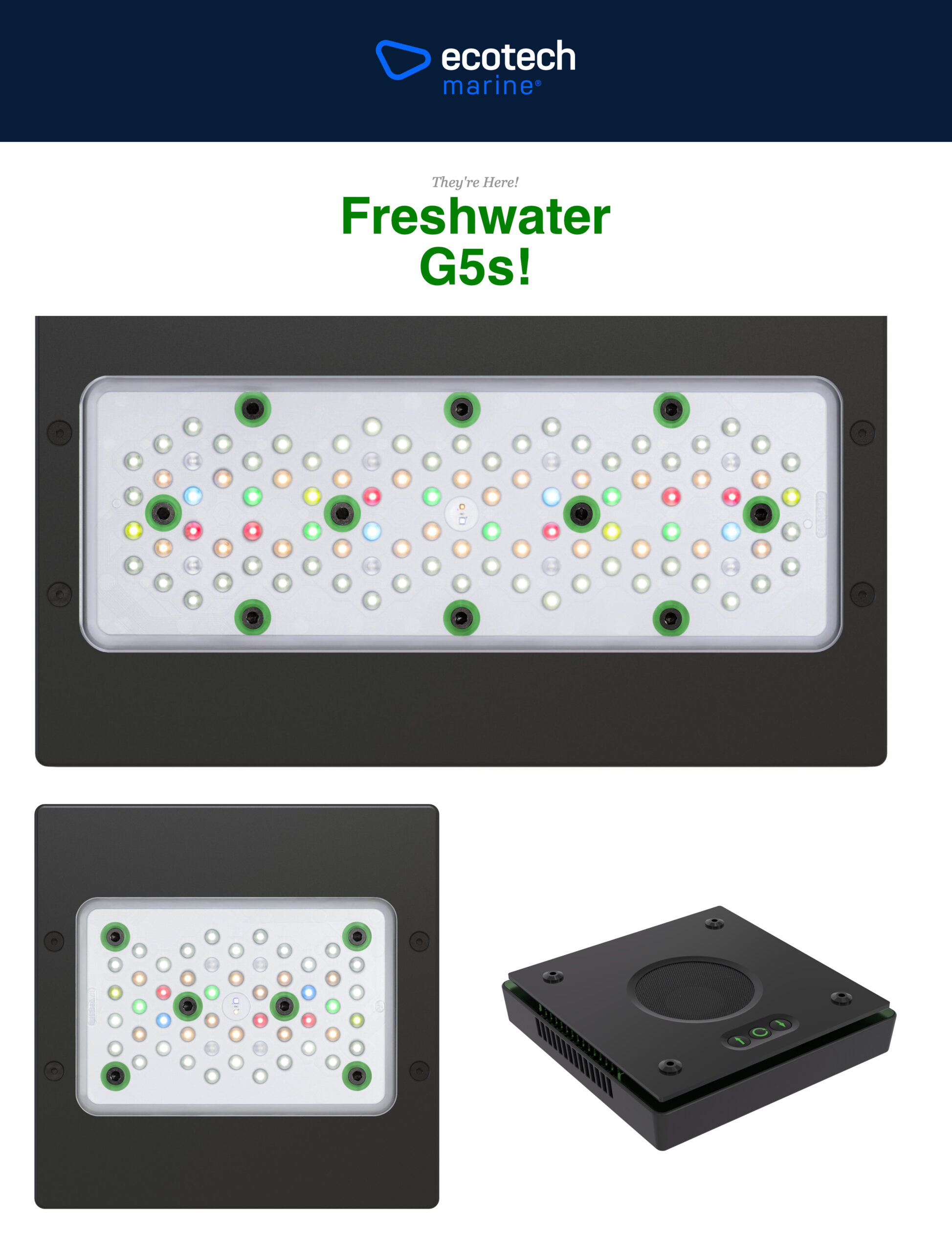 G5 Technology For Freshwater
The Freshwater Radion promises to have all the power, control mounting flexibility that any discerning hobbyist could have. The new lights were specifically designed to provide the spectrum required for aquatic plants to thrive, while the additional RGB color channels will make fish and foliage glow like never before.
The G5 platform features optimized LED geometry and custom optics to deliver unparalleled spread and color mixing just like the reef tank version of their lights.
Radion Freshwater G5 Information
Key Points:
For G5 Freshwater there is both an XR15 and XR30 version.
Fully programable for sunrise, sunset, day, and moonlight.
Fully controllable wirelessly with the free Mobius app.
High output LED fixtures 90w (XR15) and 180w (XR30) easily provide for plants with the highest light requirements.
Full Spectrum for optimum plant growth, health as well as color.
LED geometry and custom optics for smooth color mixing, wide spread, and uniform intensity.
Green anodized accents to differentiate the Freshwater models in the Radion lineup.
MORE
Categories:
  Fish, Reef, Technology
Find Big discount for Fish and Aquatic products here